Nuts
Nuts are also healthy sources of magnesium. That's big, because a diet low in magnesium may contribute to constipation for those who also have a relatively low intake of dietary fiber.
Coffee

Caffeine is a stimulant that causes the smooth muscle cells that populate your GI tract to contract, Beyder explains. That's why your first sip of coffee may send you scurrying to the restroom. Caffeine can be mildly dehydrating. If you're already constipated, drinking coffee could make your problem worse. 
Peaches

You may still be able to pick up peaches at your local outdoor markets, as opposed to bananas, kiwis, and tropical fruits often contain sugars that are not well absorbed, and so help move waste through your system. 
Grapes

Just 10 grapes provide 2.6 grams of fiber,  and popping these as an afternoon snack is an easy way to smooth out your regularity issues.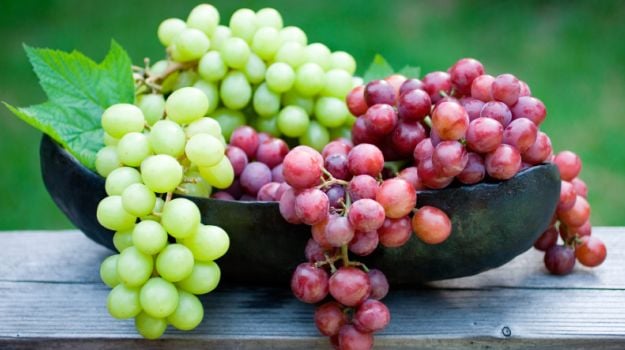 Benefits of consuming Sacred Plant- Tulsi

Tulsi leaves have volatile and fixed oils which can help fight allergies, infections and pathogens. Tulsi paste as well as the powder has long been used in herbal and cosmetic products for its purifying, detoxifying and cleansing properties. Commonly paired with other herbs and ingredients like neem, giloy and turmeric, tulsi paste when applied on acne and pimples can ensure relief with lesser chances of repeat breakouts.