Antioxidants
Scientific Research has revealed that Mangosteen contains a class of naturally occurring polyphenol compounds known as xanthones. There are two types of xanthones in this fruit alpha mangosteen and gamma mangosteen. Xanthones and their derivatives have been shown to have several benefits, including anti-inflammatory.
Low Calories
This fruit is low in calories (63 calories per 100 g) and contains no saturated fats or cholesterol. Nonetheless, it is rich in dietary fiber (100 g provides about 13% of RDA), which can be very important for individuals who are concerned about putting on excess body weight.
Vitamin C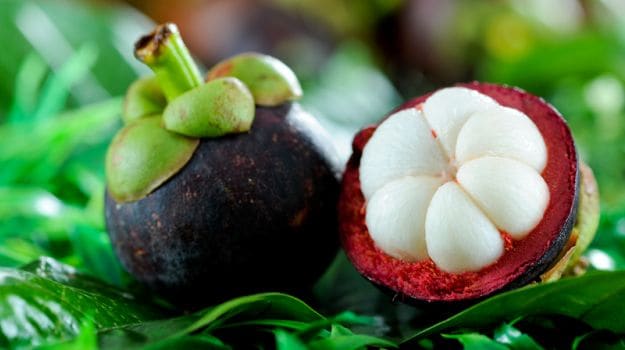 Mangosteens are rich in vitamin C and contain about 12% RDA per 100g. Being powerful water soluble anti oxidant, vitamin C provides resistance against flu like infectious agents and scavenges harmful pro-inflammatory free radicals.

Benefits of eating Raw Vegetables

Eating your veggies raw means you will likely get more water soluble nutrients vitamin C, and B vitamins than from eating cooked vegetables. However, even cooked veggies can supply plenty of vitamin C, so you can still meet your needs over the course of the day.