Bollywood beauty Aditi Rao Hydari makes an entry into Tollywood with Sammohanam, costarring Sudheer Babu and directed by Indraganti Mohanakrishna, known for scoring back to back hits with Gentleman and Ami Thumi lastly. Here's team AP Herald's exclusive Sammohanam first report.
Aditi Rao Hydari plays Sameera, a north girl who's a heroine in Tollywood, and situations force her to shoot in Sudheer Babu's place, and Sudheer basically hates films. As they get close to each other, at a point Sudheer insults her, leading to him getting to know of her past. Whether Sudheer helped Aditi and whether they united in life is what Sammohanam is all about.
While the first half of Sammohanam is breezy, the second half is a tad too slow and becomes extremely preachy with more dialogues than actions. Aditi Rao Hydari has delivered a beautiful performance on debut with perfect dubbing while Sudheer plays a perfect second fiddle to her.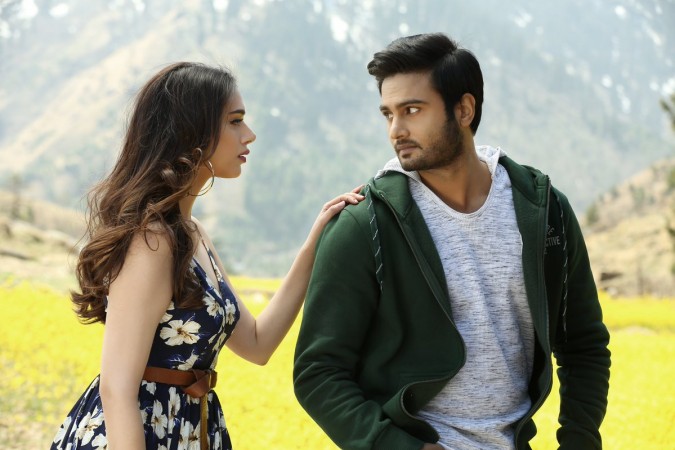 Vivek Sagar's music is the lifeline of the movie, which could have ended great if Indraganti Mohanakrishna had increased the grip over the second half. All said, Sammohanam is a decent one time watch with more patience required.

The Lip-Lock is used for Promotions!

One of the most expected films of Tamil cinema at the moment happens to be the big-budget trilogy flick Vada Chennai. Directed by Vetrimaran, the critically acclaimed maker of movies like Aadukalam, Pollathavan, and Visaaranai, the movie is said to be a rustic take on North Madras.