Islamabad sources have reported that the Pakistan Foreign Minister Khawaja Asif has called Indian Prime Minister Narendra Modi an elected "terrorist". According to sources Asif's comments came in his attempt to rebut Indian External Affairs Minister Sushma Swaraj, who lashed out at Pakistan at the UN last month on charges of supporting and exporting terror.
Meanwhile in an interview to Geo News' "Capital Talk", Asif said Sushma Swaraj shouldn't be accusing Pakistan of exporting terrorism as "the country (India) itself is being run by a terrorist". He said "Sushma Swaraj has accused Pakistan of exporting terrorism. However one terrorist in India is the country's Prime Minister himself". He added "Modi has the blood of Muslims murdered in Gujarat on his hands". Further Asif also called the Rashtriya Swayamsevak Sangh (RSS) a "terrorist outfit".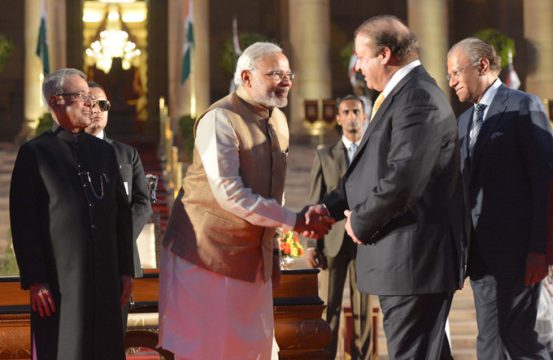 Meanwhile when speaking at the UN General Assembly in September, Sushma Swaraj had denounced Pakistan as the "world's greatest exporter of havoc, death and inhumanity" and accused Islamabad of being "only engaged in fighting us" and rejecting peace and dialogue.


KFC shuts some restaurants in UK

According to sources from London Fast food chain KFC said on Monday that it had been forced to close hundreds of its British stores because of a shortage of chicken. Sources have added that the problem arose at the weekend after the chain switched its delivery contract to DHL, forcing the majority of its 900 outlets in Britain to shut.