Ishwari Singh would have never expected to get her delivery three weeks earlier before the expected date. She had a memorable experience as a baby boy was born on her way to the hospital and the company has announced that both the mother and son can get free rides for the next five years as a gift.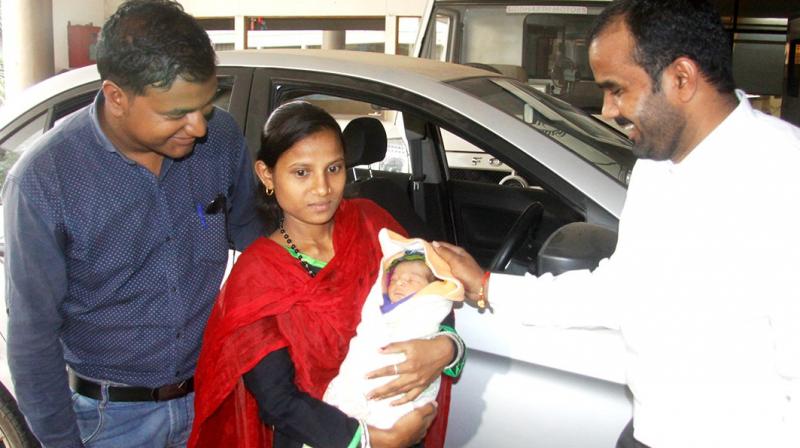 The rides can be availed by a special coupon named after the baby. The news was confirmed by her husband Ramesh Singh Vishwakarma. He said, "My wife's delivery date was on 24th October, but as she had labor pains, we booked a cab to go to Nehru Hospital.
And we had a baby boy on the way!" Both the mother and the baby are fine and were discharged from the hospital too. The driver said, "I was noticing her situation. So I decided not to stop anywhere. But after traveling few kilometers she delivered the baby in the backseat with the help of her relative."

Telangana's ruling TRS bagged all three Rajya Sabha seats

Hyderabad sources stated that B. Prakash, J. Santosh Kumar and AB. Lingaiah Yadav were elected to the Upper House. Congress candidate and former union minister P. Balram Naik was defeated, officials said. Accordingly a total of 108 members of the Assembly voted. Prakash secured 33 votes while Santosh Kumar and Yadav polled 32 votes each. Meanwhile the Congress candidate got only 10 votes as independent member D. Prakash Reddy's vote was declared invalid by the Election Commission.