The Karnataka State assembly election votings were held on May 12 for a total of 222 constituencies, with the counting of the votes and the result announcement scheduled to be held tomorrow. While the Sidharamaiah lead Congress is sure of upsetting the BJP to win the throne again, the Yeddyurappa lead BJP is slightly shaken with exit polls indicating a hanging government which would require the support of Janata Dal. Who will win it this time? Will the Modi negativity have its impact on BJP? Will Sidharamaiah win big time? Watch out this space for more updates! 
11.30 am — People have rejected Siddaramaiah. He lost because of his attitude, because of attacking everyone & because of his loose talk: GT Devegowda, JD(S) candidate who is leading over Siddaramaiah in Chamundeshwari by 17000 votes.
11.15 am — BJP declares Yeddyurappa as a winner in Shikaripura
BS Yeddyurappa wins in Shikaripura. In a few hours from now, @BSYBJP will lead a stable and strong BJP government in Karnataka as Chief Minister. Congratulations!

Karnataka has spoken and spoken decisively!#BJPWinsKarnataka

— BJP Karnataka (@BJP4Karnataka) May 15, 2018
10.53 am — BJP supporters shout slogans of 'Yeddyurappa Yeddyurappa' in Bengaluru
10:16 am — BJP ahead in 115 seats, as per CNN-News18
10.03 am — JD(S)'s HD Kumaraswamy leading over the Congress candidate Iqbal Husaain by over 7000 votes in Ramanagara, he is also leading from Channapatna.
10.00 am — If BJP fails to get simple majority, a Congress-JD(S) tie-up is more likely  
9.50 am — 
BJP, Congress reflect same vote shares across Karnataka at 38.9%: EC
BJP - 38.9%, 6,22,840 votes
INC - 38.9%, 6,22,435 votes
JD(S) - 15.9%, 2,53,789 votes
IND - 2.9%, 46,801 votes
BSP - 0.5%, 8,308 votes
AIMEP - 0.4%, 5,992 votes  
SDPI - 0.3%, 4,374 votes
KPJP - 0.3%, 4,130 votes
CPM - 0.2%, 3,312 votes
NOTA - 0.8%, 13,439 votes
9.45 am — BJP 101, Congress 76, JDS 43
9.40 am — Siddaramaiah trailing in both the constituencies he contested, Badami and Chamundeshwari
9.31 am — Media protest over delayed counting reports in Madikeri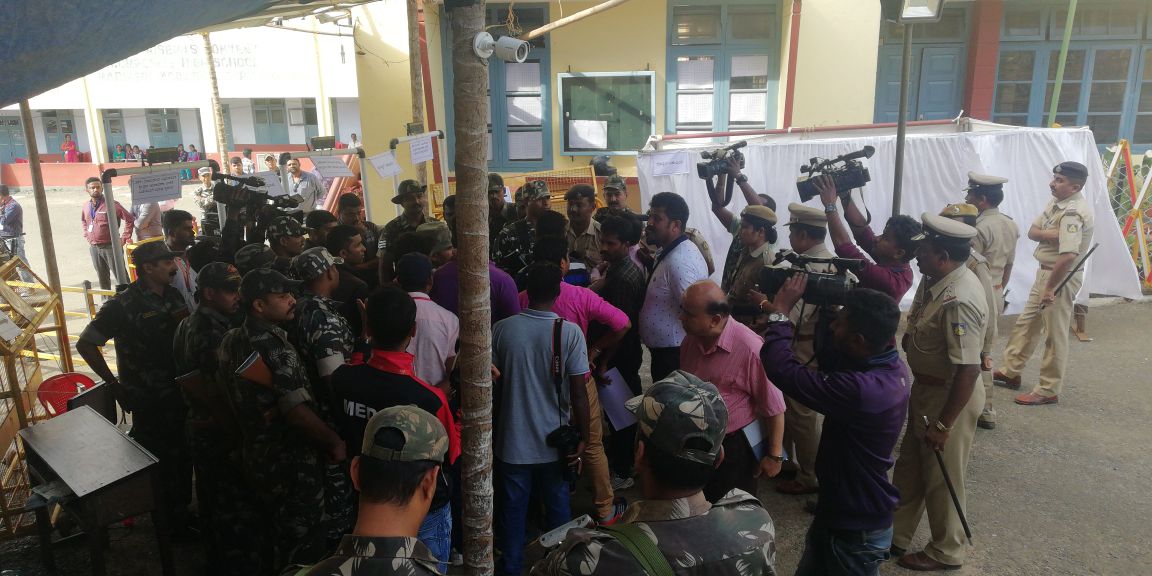 9.30 am — BJP 100, Congress 80, JDS 35
9.15 am — BJP 82, Congress 77, JDS 33
9.05 am — BJP workers track counting on the giant screen outside party headquarters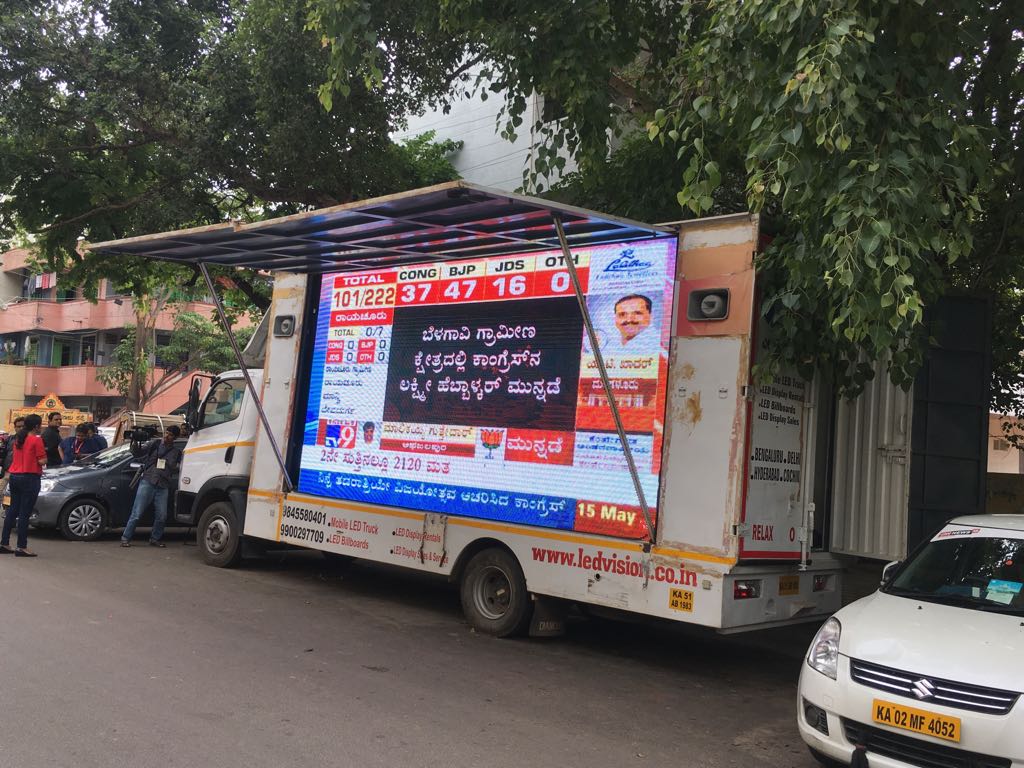 8.52 am — Congress 76, BJP 74, JDS 26


8.45 am — BJP-74, Congress-67, JDS-24


8.40 am — BJP candidate B Sreeramulu is trailing in Badami Assembly constituency.
8.38 am — BJP-72, Congress-62, JDS-23
8.34am — Karnataka CM Siddha Ramaiah trails behind.  
                  BJP— 50, Congress — 39 
8.30am — Strong room opened in Belagavi counting center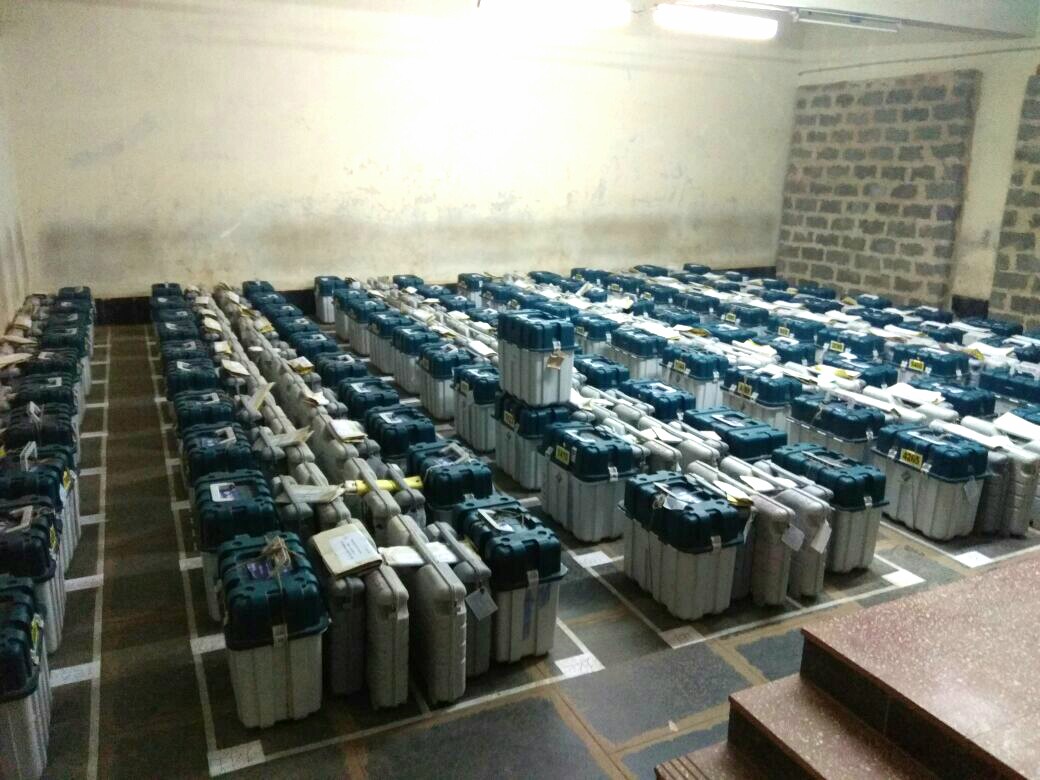 8.22am — Congress 22, BJP— 8 and JDS — 5 
8.15 am — Heavy Security deployed in Mangaluru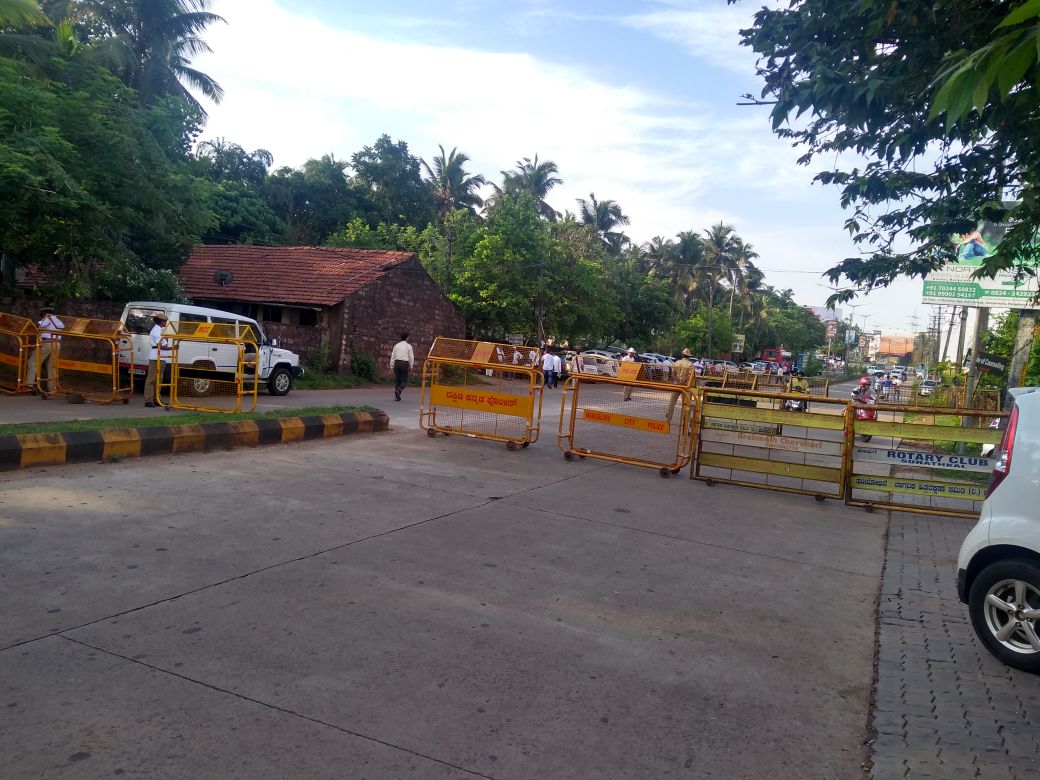 Hyderabad Police booked 12 Websites for publishing defamatory article

Hyderabad sources made a statement that after taking swift action on websites that posted news of a rumored affair between film actor Prabhas and Y.S. Sharmila, sister of YSRCP chief Y.S Jaganmohan Reddy, the Hyderabad Police sent notices to 12 websites which have published such defamatory articles and videos.