According to sources Supreme Court turns down Congress plea. Suggests all channels live telecast the floor test. KG Bopaiah will remain the pro-tem Speaker and conduct the floor test. The floor test is scheduled to happen at 4 pm today. As per latest report Anand Singh and Pratap Gouda Patil two Congress MLAs who have been 'missing' since the election results were announced are not in the assembly.
Supreme Court stated that "It can't be the law to direct the governor to appoint somebody as pro-tem speaker. Senior most members can't even be called as a convention because there have been other examples too, and then this convention hasn't even been given legal sanctity". Media report stated that "Confident that some Congress-JD(S) MLAs would resign as this is an unholy alliance. The resignations would bring down the effective strength of the house".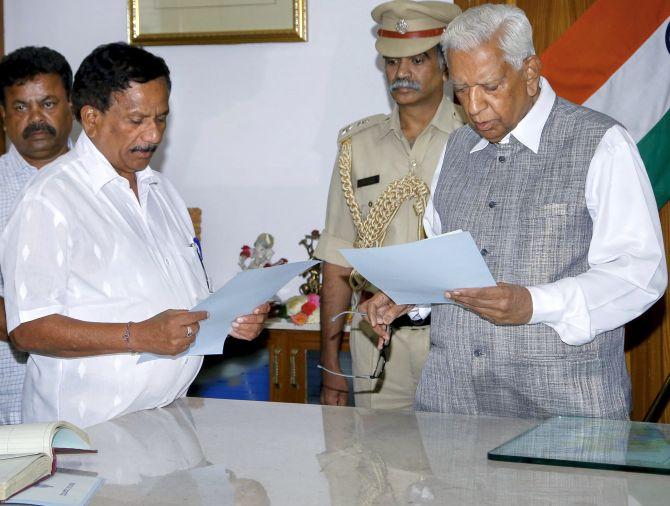 HD Kumaraswamy, JD (S) leader told "For him, today is not an important day and the important days will come in future. Up to 4 pm, BJP will try to poach our MLAs. All the MLAs are together, no one is going to go to the other side. None of our MLAs are trapped. He and Siddaramaiah will go together".


Cochin International Airport bags an award

Thiruvananthapuram sources stated that as per report Cochin International Airport Limited (CIAL) will be honored by the UN with the 'Champion of Earth Prize' for the year 2018, after having successfully implemented the use of solar energy rendering it the world's only airport run on solar power. Meanwhile this comes just three years after the airport took on a gargantuan task in October 2015 to power the airport fully and exclusively through solar energy.