Bengaluru sources reported that in a turn of high-octane political events, BS Yeddyurappa has admitted his failure to gather required numbers to form the government and announced to quit as Chief Minister of Karnataka. As per report in an emotional speech, teary-eyed Yeddyurappa claimed he wanted to do a lot for the people of Karnataka but couldn't due to lack of numbers.
Meanwhile he alleged that he is resigning for the CM post due to "un ethical" coalition of Congress and JD(S). Yeddyurappa further alleged that this is against to the will of the people of Karnataka. Moreover as soon as Yedyyurappa completed his speech, he left to the Raj Bhavan to submit his resignation to Governor Vajubhai Vala. BJP MLAs followed him with a sad faces.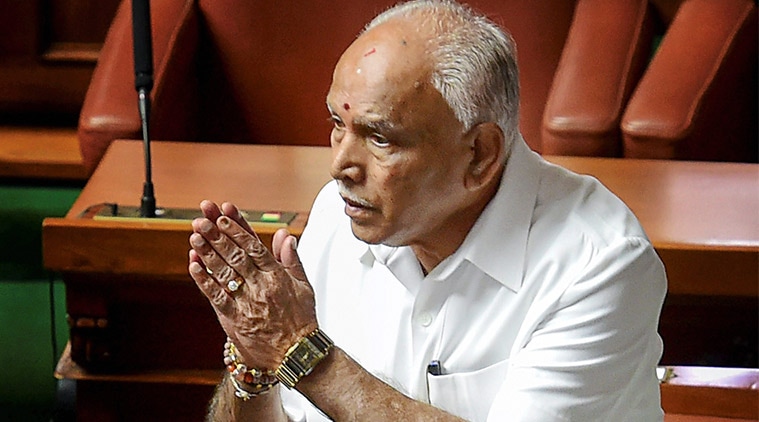 Furthermore with this, stage is all set for Kumaraswamy to become the new Chief Minister of Karnataka. Kumaraswamy, Congress senior leader and ex minister Shivakumar are all smiles with no hurdles for Congress-JD(S) combine. Moreover delighted with this, MLAs of Congress and JD(S) have stayed in Vidhan Sabha and shown victory symbols. 


Telangana Municipalities good news for Families below poverty line

Hyderabad sources added that in a bid to encourage more people to get drinking water tap connections in urban areas, the state government of Telangana drastically slashed the deposit amount to just "Rs One "for the below poverty line families and to "Rs 100" for others as against present Rs 6,000 as quoted in a release. Meanwhile in all municipalities and municipal corporations, the BPL