As per report the much awaited video calling within WhatsApp group members (subject a maximum of 4) will soon be available. Meanwhile it's currently just work in progress, a limited number of people have been able to see the feature being beta tested on their devices. Accordingly this is true for Android as well as iOS run devices. Moreover to be precise, the version of these OSs which are getting the beta-testing of group video calling are WhatsApp iOS build 2.18.52 and Android beta version 2.18.145+.
Media reports added that it is also being reported that not all users with these OS versions are included for the test run. Moreover unlike some beta-testing program where the users can opt for an invite-to-join basis, there is no such arrangement in this. Furthermore apart from WhatsApp, Facebook, that owns and operates WhatsApp, is planning to provide this group video call facility on Instagram as well.
According to sources as already informed, the feature as and when made available, will permit a maximum of 4 persons to be added to the group video call including the one who initiates the conversation. Meanwhile people who keep a close watch on happenings with WhatsApp remind the public that the messaging app had also indicated it is releasing new stickers for both the Android and iOS versions of the app.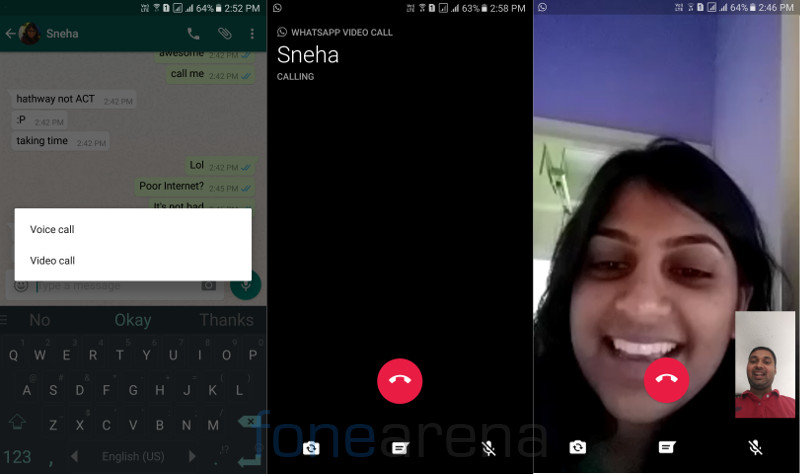 Animosity between AP people & Central government out in the open

As per report the situation between Andhra Pradesh and Centre got worse when the Telugu Desam Party decided to break off ties with the BJP and walked out of the NDA government early last year. Meanwhile ever since the break-up, Andhra Pradesh has been getting a raw deal from the Centre. Furthermore the BJP High Command's interference in ensuring that AP is at a disadvantaged position, added to the already existing tension.