Following the shoot and kill incidents in Thoothukudi, Actor and political activist Prakashraj has slammed the TN government recently. In the gory attacks held by policemen against the protesters who were protesting peacefully against Sterlite factory, and demanding its ban for 100 days, 13 innocent civilians were brutally shot dead. Ulaganayagan Kamal Haasan had visited Thoothukudi to meet the people, and in this scenario, actor Prakashraj has come down heavily against the TN Government. 

He has tweeted against the killing of protesting people, branding the TN Government as a visionless and spineless government, which can't hear the protest cries of people, and can't even foresee the pollution issues raised by them over the years, while also adding that the TN government is busy dancing to the tunes of the central government so that they can hold on to power in TN. 
Actor Karthi has condemned the shooting incident and has tweeted that the incident deeply saddens him. Director / Actor Cheran have questioned the need for such a killer factory, and the need for such a government, while also asking if the dead were born to die this way. Director Suseendhiran has said that there will be many things done to divert people from Sterlite murders, but the people should be alert.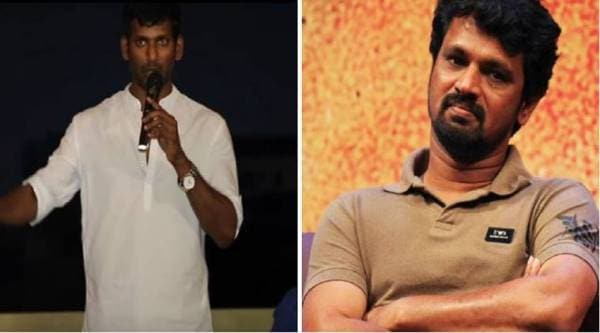 ISRO successfully launched GSLV-Mk III on Wednesday

Indian Space Research Organization (ISRO) stated that the countdown had begun for the Wednesday evening launch of India's heaviest rocket GSLV-Mk III, carrying communication satellite GSAT-29 at the rocket port in Sriharikota. According to the Indian space agency standing at 43.4 metre tall and weighing 640 ton, the Geosynchronous Satellite Launch Vehicle (GSLV-Mk III) had taken off at 5.08 pm on Wednesday.