Andhra Pradesh sources reported that Chandrababu's presence at the swearing-in ceremony of Kumaraswamy had further embarrassed his political enemy Narendra Modi. Meanwhile in continuation to this, Chandrababu Naidu has now come up with a master-plan to further humiliate Modi-Shah combine. As per report Naidu will be inviting all major national leaders and regional party chiefs to the Dharma Porata Sabha in Amaravati.
Previously Naidu has been screening the videos of Modi's previous speeches on promises to AP and how he violated all those. Meanwhile this is already irking BJP leaders, the new attempt to make Amaravati event a national event and catching the attention of national media would further irk BJP.
Presently Chandrababu Naidu is already making preparations for the grand do and invites the likes of Mamata Banerjee, Akhilesh Yadav, Mayawati and communist leaders besides others. Furthermore since this is the third and final event of Dharma Porata Sabha that was earlier conducted in Tirupati and Vizag, now massive arrangements are done in Amaravati. Naidu is expecting 5 lakh crowd for the do, but even expected to give a huge shock to YSRCP that is working hand-in-glove with the Saffron party.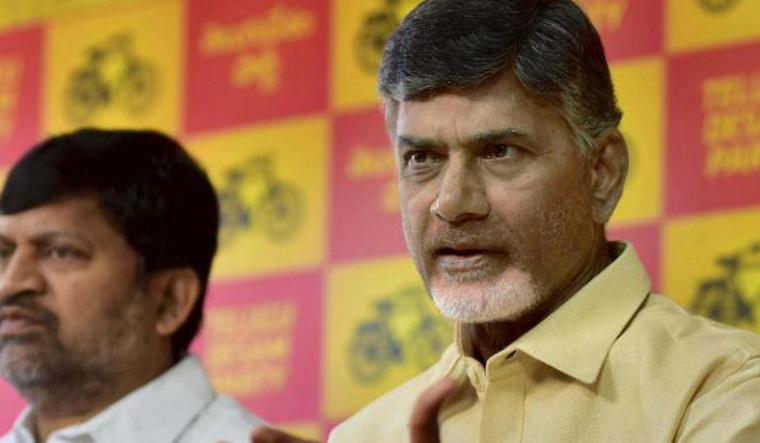 Pawan Kalyan contributed Rs. 100 for serving people

Andhra Pradesh sources made a statement that Pawan Kalyan, who claims to be losing his revenue through films, is at again. Meanwhile this time, he publicly stated that he had given up Rs 100 Crore revenue per year in order to 'serve' people. Accordingly Pawan said he had floated Janasena Party to fight against injustice and corruption and Pawan said he sacrificed his filmy career for his politics.