According to sources from New Delhi if Narendra Modi expected Karnataka to be the icing on the cake on the eve of the completion of his four years in office, he must be disappointed. Recently the setback in the southern state is only one of the several reverses which the Bharatiya Janata Party (BJP) has suffered in the recent past. Moreover these include a series of by-election defeats in Rajasthan, Madhya Pradesh, Bihar and UP, which have not been adequately compensated by the party's successes in the northeast.
As per report that's because electoral outcomes in the country's heartland have a greater salience than those in a region generally regarded as remote and moreover considering that three more assembly elections are due in the next few months where the BJP is facing the anti-incumbency factor, it is obvious that Modi's fourth anniversary is not the happiest of occasions.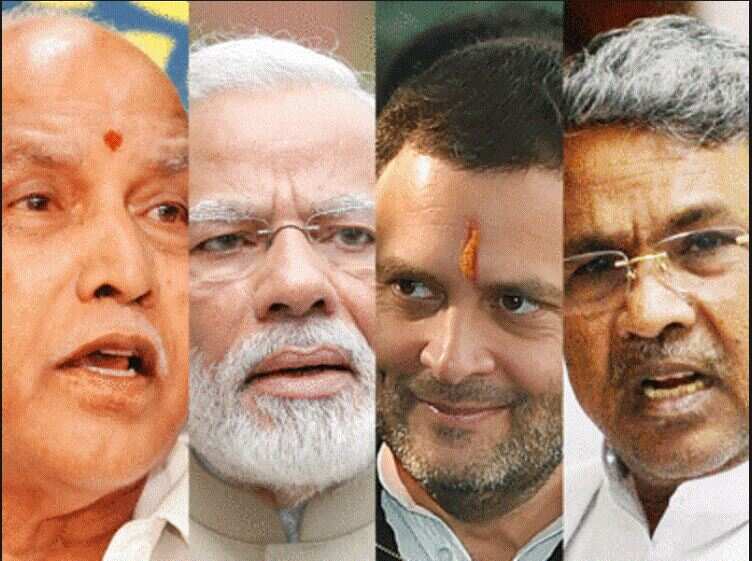 Furthermore all these initiatives should really have been an add-on to an atmosphere of economic buoyancy which is absent. Unless this perception changes with, say, an implementation of the Modicare program of medical insurance in the next few months, the government will not be able to look forward to next year's general election with high hopes.


CM Chandrababu Naidu unveiled NTR statue

Accordingly Andhra Pradesh Chief Minister N Chandrababu Naidu on Friday unveiled a 36 feet tall statue of Telugu Desam Party (TDP) founder and actor turned politician N T Rama Rao at Sattenpalli in Guntur district. Reportedly the bronze statue has been erected on a 40 foot platform at NTR Sagar in the middle of the pond and the state government has plans to develop the region into a mini Tank Bund like the Hussainsagar in Hyderabad.