Chennai sources stated that the Tamilnadu government on Monday issued a Government Order (GO), directing the state Pollution Control Board to seal the Vedanta group's copper plant and close it down "permanently" following last week's violent protests during which 13 people were killed in police firing. According to sources the Government Order (GO) said it endorsed the recent closure direction of the Tamilnadu Pollution Control Board, and also asked the TNPCB to "seal the unit and close the plant permanently".
Furthermore the document cited the Constitution's directive principles of state policy (Article 48-A) enjoining protection of environment and provisions of the Water Act, 1974, to order the permanent closure of the copper factory "in the larger public interest". Moreover the order recalled how on May 23 the TNPCB had issued directions for closure of the unit and disconnection of power supply to it. The power supply was disconnected a day later.
Recently Chief Minister K Palaniswami said the government has issued the GO in deference to the sentiments of the people. Accordingly the locals were protesting for the closure of the factory for 99 days and the protesters turned violent on May 22, the 100th day of their stir, and 13 people were killed in police action against them last Tuesday and Wednesday.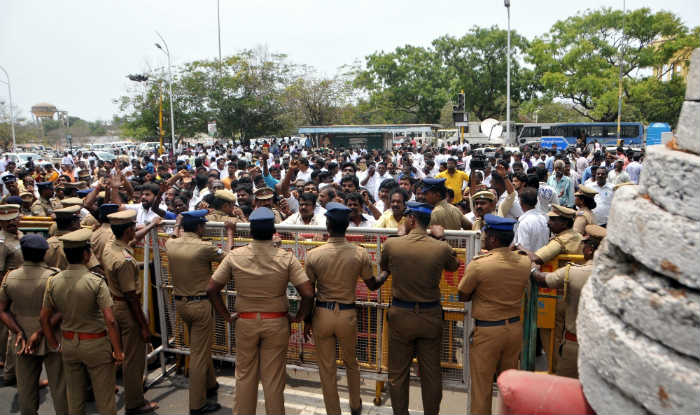 Tamilisai welcomes Kamal speech!

BJP Tamilnadu leader Tamilisai Soundararajan has said that it is wrong to consider either Rajinikanth or Vijay's statements as a danger to BJP. She had met the press recently at Chennai airport and had said that Rajinikanth's statement that he is not going to contest Lok Sabha elections is a clear one and that it will not cause any danger to BJP.