As per report the ongoing feud between Prime Minister Narendra Modi and Telangana CM KCR is wide out in open. Meanwhile KCR has declared a war against Modi and putting efforts to form Federal Front, a non-BJP and non-Congress front, the relation between the twain have soured of late.
Accordingly KCR's recent public comments "Modi Gadiki" too have not gone down well with Modi & his team. Although KCR had clarified that he hadn't said so and he had no intention to address Modi with "disrespect", KCR said it was unintentional. Meanwhile even when Modi had visited Hyderabad for the inauguration of Metro, Modi was seen sitting next to KTR instead of sitting next to CM KCR. Further it all started with KCR making severe remarks against Modi during 2014 poll campaign.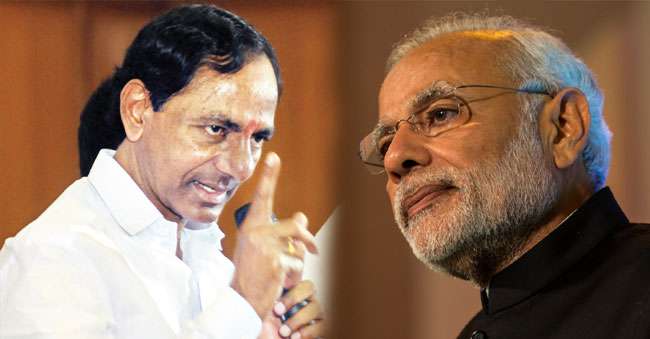 Moreover amidst all this, it is no surprise that Modi has denied his appointment to KCR. Further PMO (Prime Minister Office) has informed KCR that Modi was busy preparing to leave on foreign tour in the next 24 hours and all the appointments given earlier were cancelled. Media report added that Modi will return to India in three days and further as there is no option, KCR accompanied by the party leaders, returned to Hyderabad. 


Mahindra & Mahindra rolled out electric 3 wheeler auto rickshaw in Bengaluru

According to sources "The 3 wheeler range Treo and Treo Yaari are powered with lithium ion battery, which gives 170 km ride for a single charge, said Mahindra Electric Mobility Ltd Chairman Pawan Goenka on the occasion. Meanwhile the $21 billion Mahindra group has invested Rs 100 crore in setting up a technology plant in the city's southern outskirts, with an installed capacity of 25,000 units per annum to make the e-autos for Karnataka initially.