According to sources ahead of their bilateral summit, Indian Prime Minister Narendra Modi was received by Indonesian President Joko Widodo at the Merdeka Palace here with a guard of honor. Indian External Affairs Ministry spokesperson Raveesh Kumar tweeted that "A red carpet welcome and a guard of honor extended to PM @narendramodi on his arrival at Istana Merdeka ahead of his talks with President jokowi".
Previously on Wednesday, Modi started his official engagements by laying a wreath at the Kalibata Heroes' Cemetery. Meanwhile Modi arrived here on Tuesday in what is his first visit to Indonesia as Prime Minister and moreover he will also visit Malaysia and Singapore in the course of his five day three nation tour of Southeast Asia.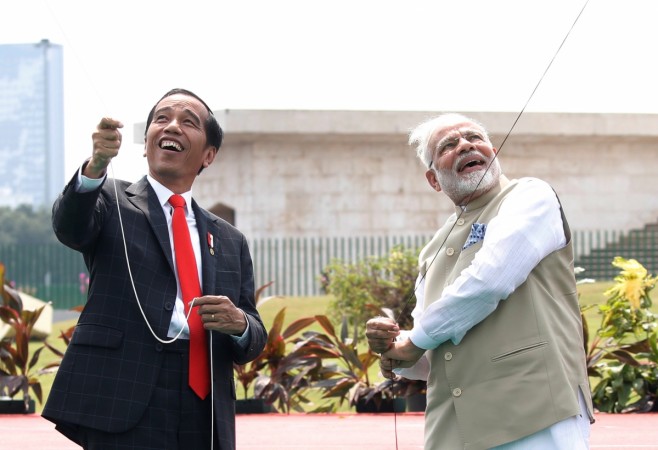 Furthermore Modi and Widodo will then jointly inaugurate a kite festival being organized by the Museum Layang-Layang of Jakarta and the Kite Museum of Ahmedabad that will be depicting the common themes of the Indian epics Ramayana and Mahabharata, which are strong cultural, civilization linkages that India share with Indonesia. Moreover Modi will also attend an Indian community event at the Jakarta Convention Centre here and take part in an India-Indonesia CEOs Forum.


Public exam for 5th and 8th class!

Earlier TN Govt had the no detention policy so that no student gets failed and is retained in the same class, considering the right to education which offers education without failing, till elementary school but now in an opposite decision the TN govt has announced public exams for even 5th and 8th class students.