According to sources AP CM Chandrababu Naidu said a caste or a community or a religion or a region is not their priority, the State is their priority. Andhra Pradesh is his only priority and political parties who want to divide basis on caste, creed, religion or region won't benefit any one. Meanwhile if anyone wants to gain political mileage out of caste or religion or region, the society will suffer and it's high time we should raise awareness among people against castes or religions.
Moreover in 2019, people will teach a strong lesson to BJP and its allies parties (refers to Janasena and YSRCP). Furthermore Pawan has repeatedly claiming that TDP had won because of him and there is no truth in it. Only after we quit NDA and separated from BJP, Pawan started attacking us and people are watching all this, where there is a big conspiracy hatched from Delhi and they (Pawan, Jagan) are its players.
Moreover in the last 4 years, regional parties have become stronger. National parties have become weaker, where BJP has lost its sheen and it cannot win in 2019. Modi has cheated people of the country. He betrayed Andhra Pradesh, even to build a house, it takes 3 to 4 years. When I'm building a state from scratch, instead of supporting, many are creating hurdles and hatching conspiracies against us and TDP retaliated all those.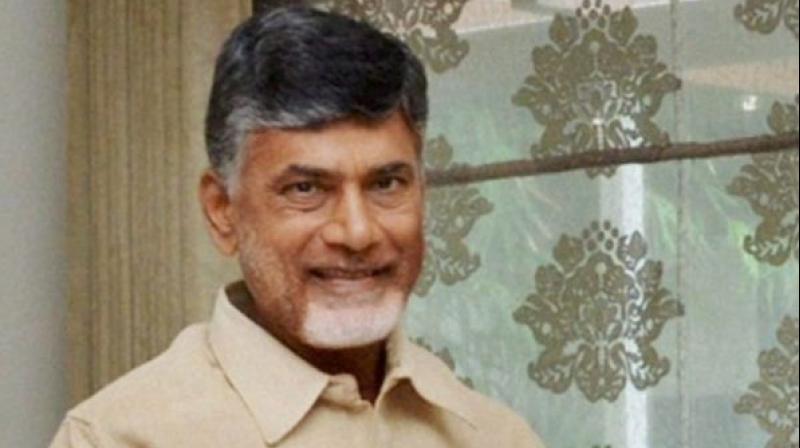 Indian Railways linked its locomotives via ISRO satellites

According to sources the Indian Railways has linked its locomotives via ISRO satellites, making it easy to track trains and automatically feed the control charts about the trains arrival and departure. The officials said "A new beginning has been made in the new year: the train movement information is acquired and fed to the control charts using ISRO (Indian Space Research Organization) satellite based real time train information system (RTIS) automatically".