Balasore sources stated that India yesterday successfully test-fired its indigenously developed nuclear capable Long Range Ballistic Missile Agni-5, which has a strike range of 5,000 km, off the Odisha coast. Defense sources said the surface to surface missile was launched with the help of a mobile launcher from launch pad-4 of the Integrated Test Range (ITR) at Dr Abdul Kalam Island in the Bay of Bengal at 9.48 am.
Sources said "The flight performance of the missile was tracked and monitored by radars, tracking instruments and observation stations all through the mission". Meanwhile DRDO official said unlike other missiles of the series, Agni-5 is the most advanced with new technologies in terms of navigation and guidance, warhead and engine.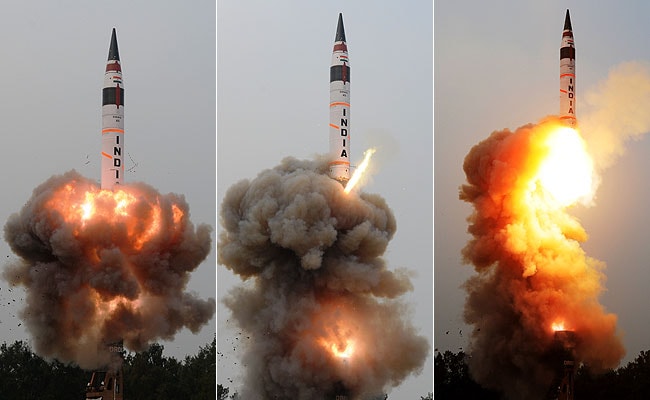 Moreover the missile has been programmed in such a way that after reaching the peak of its trajectory, it will turn towards the earth and continue its journey towards the intended target with an increased speed due to the attraction of earth's gravitational pull. Further the path has been precisely directed by the advanced on-board computer and inertial navigation system.


CBI & ED likely to issue summons for questioning former ICICI Bank CEO Chanda Kochhar

According to report CBI sources said former ICICI Bank CEO and MD Chanda Kochhar, her husband Deepak Kochhar and industrialist V.N. Dhoot in connection with the Rs 3,250 crore loan case involving the Videocon Group and ICICI Bank. Meanwhile the Central Bureau of Investigation (CBI) sources said the agency would initiate the summons as it had completed the scrutiny of documents