Chennai sources added that Kamal Hassan's sharp counter to Rajinikanth has added fuel to the ongoing debate in Tamilnadu over Tuticorin incident. While Rajini's pro-police remarks have already invited huge flak from several corners, Kamal's fresh comments further escalated. Accordingly "Some anti-social elements have infiltrated among the protesting locals. It is their handiwork," Rajinikanth had commented after visiting Tuticorin victims in hospital.
Meanwhile Rajini said police were not the first to attack and they had fired only after they were attacked. Further when responding to Rajini's comments against Tuticorin protesters, emotional Kamal said, "If protesters are anti-social, so am I." These remarks of Kamal are drawing good applause. Moreover on contrary to Rajini's 'anti-people' and 'anti-protester' comments have not gone down well with many.
Furthermore despite the fact that Rajini enjoys mass image and is known as people's man given his past events, his fresh comments indicate that Rajini is slowly distancing from people. Many political analysts opine that Rajini's image would take a beating with his anti-people stand. As per report the mood of the people of Tamilnadu is in favor of Tuticorin victims, Rajini going against populist mood is worrying his fans. Kamal's timely comments have also further embarrassed Rajini and currently the people are demanding Rajini to retract his comments.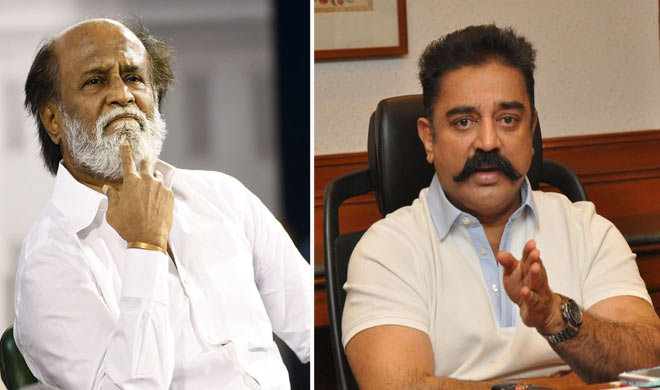 ISRO successfully launched GSLV-Mk III on Wednesday

Indian Space Research Organization (ISRO) stated that the countdown had begun for the Wednesday evening launch of India's heaviest rocket GSLV-Mk III, carrying communication satellite GSAT-29 at the rocket port in Sriharikota. According to the Indian space agency standing at 43.4 metre tall and weighing 640 ton, the Geosynchronous Satellite Launch Vehicle (GSLV-Mk III) had taken off at 5.08 pm on Wednesday.