Chennai sources reported that in a surprise visit, actor Vijay met the families of those who were killed in the Thoothukudi-Sterlite violence, in the wee hours of Wednesday. Accordingly Vijay went to residences of those who lost their lives, and spent time with their families. Meanwhile according to reports, he also handed over a solatium of Rs 1 lakh to the families.
As per report there was nearly no media presence when he visited the families and a few smart phone images taken by locals were circulated later. Meanwhile one local said that the actor turned up when they were not expecting him. Further the local said that Vijay sat with the families and heard their problems, along with what had happened on May 22, on the day 13 civilians were killed. 
Further Vijay's visit follows that of visits made by actor cum politicians Rajinikanth and Kamal Hassan. Moreover after meeting the families of those injured in the police shooting in Thoothukudi, Rajinikanth had said that the protest was infiltrated by anti-social elements. Earlier the inquiry committee set up by the Government of Tamilnadu to probe the Thoothukudi-Sterlite killings took charge previously this week on Monday.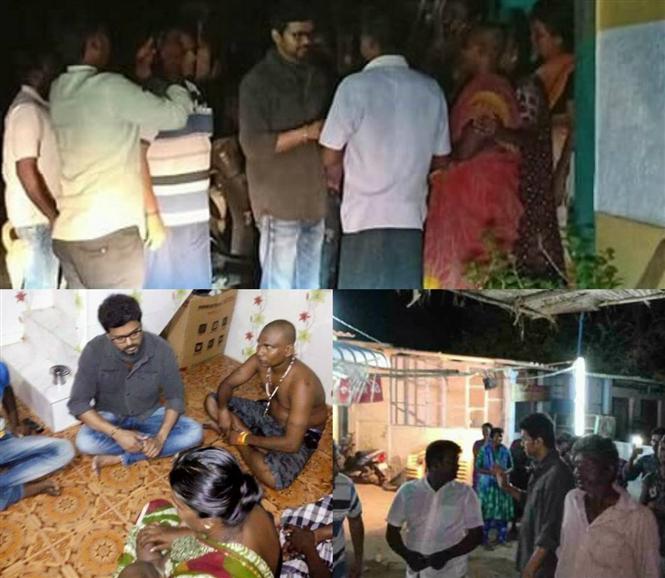 Muslims in Telangana state upset seeing attitude of political parties

Hyderabad sources reported that no Muslim woman candidate has won the Assembly elections after 1957. Meanwhile only two Muslim woman candidates Shajahan Begum and Masooma Begum were elected from Shadnagar and Pathergatti constituencies. Accordingly Muslims in Telangana state are upset over the attitude of political parties in fielding Muslim candidates considering their population.