Media reports added that Patanjali, a company that's been dominating the FMCG space, wanted to launch its own WhatsApp alternative for local Indians. Accordingly the Kimbho app was supposed to be a big entrant into the Indian youth sphere. Meanwhile Patajanli wanted to leverage its wide popularity and national awareness to traverse into the tech space as well.
Moreover the popularity of Patanjali couldn't mirror that of Kimbho, there were several mistakes that should have been caught early on by their team. Presently the app has faced a lot of criticism over its poor technology and security lapses. Furthermore a lot of hacks and errors can be processed through the app. As per report the app was also said to have been a white-washing of an existing chat app called BOLO and further this was pointed out by internet researchers, privacy activists and global ethical hackers.
Patajnali claims that they have received 1.5lakhs downloads, the data is yet to be fully released "Our trial version of kimbho app is no longer available for download on any platform. We don't take any responsibility for many duplicate apps showing anywhere. Beware. Please stay tuned," moreover with dozens of copycats flooding the market, Patanjali needs to work with Google to remove these fake accounts before the problem gets out of hand.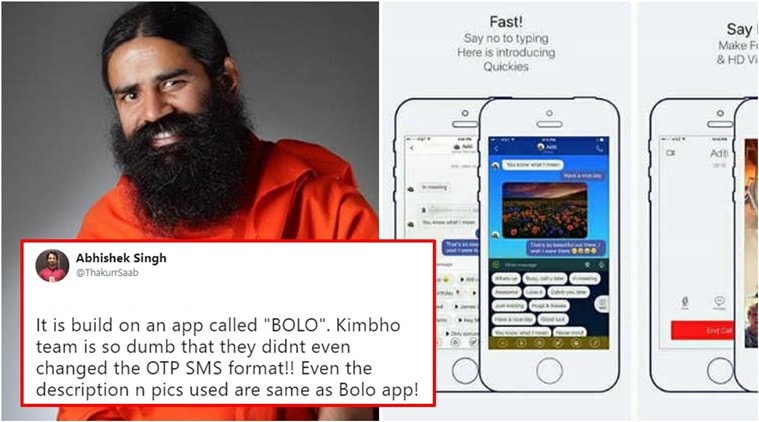 CM Chandrababu Naidu unveiled NTR statue

Accordingly Andhra Pradesh Chief Minister N Chandrababu Naidu on Friday unveiled a 36 feet tall statue of Telugu Desam Party (TDP) founder and actor turned politician N T Rama Rao at Sattenpalli in Guntur district. Reportedly the bronze statue has been erected on a 40 foot platform at NTR Sagar in the middle of the pond and the state government has plans to develop the region into a mini Tank Bund like the Hussainsagar in Hyderabad.