Andhra sources added it seems Governor ESL Narasimhan is playing a role of politician to strengthen the BJP in two Telugu states of Telangana and Andhra Pradesh. Presently Governor has called on Prime Minister Narendra Modi in New Delhi. The one to one meeting lasted for more than one hour.
Meanwhile in the meeting, Narasimhan explained the hectic political developments taking place under the leadership of Chandrababu in AP and KCR in Telangana.  Moreover the impact of dharma Porata Deeksha launched by Chandrababu and the two big populist Rythu bandhu and farmers insurance schemes kick started by KCR were discussed in detail in the meeting. Furthermore Pawan Kalyan's north coastal Andhra tour and BJP performance under the leadership of Kanna Lakshminarayana was also figured in the meeting.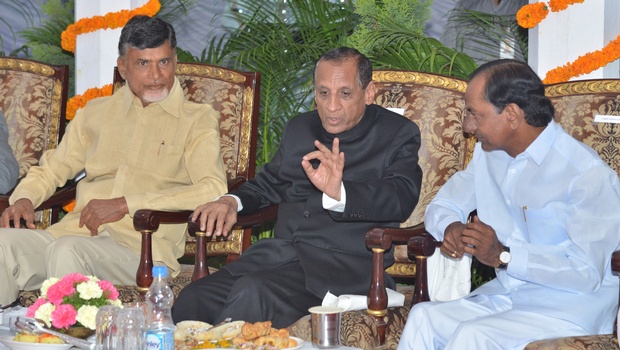 Moreover it is learnt that Modi and Governor also discussed the strategy required to counter Chandrababu and KCR in next elections effectively and brighten the winning prospects of the saffron party by aligning with local parties. Presently Modi wanted the BJP to win a good number of MP seats in two Telugu states as the party is set to lose its strong hold in many northern states of India in 2019 hustings.


Public exam for 5th and 8th class!

Earlier TN Govt had the no detention policy so that no student gets failed and is retained in the same class, considering the right to education which offers education without failing, till elementary school but now in an opposite decision the TN govt has announced public exams for even 5th and 8th class students.