Bengaluru's Embassy Tech Village at the Outer Ring Road got a bomb threat earlier today and all the employees were evacuated and asked to assemble at a safe point. The threat call was received at the Cisco Office where thousands of employees work.
Immediately, Bomb squads and Sniffer dogs were at the spot. The Police Officer confirmed that the call is more likely to be a prank, but as a standard operating procedure, they evacuated all the 7000 employees. The Official further said, "This call was received around 1 PM.
Someone has spoken in Hindi about a bomb which would blast in 10 minutes. We have evacuated everyone and the bomb squad has arrived as a standard operating procedure. We already have contacted the Cyber Crime to trace the call."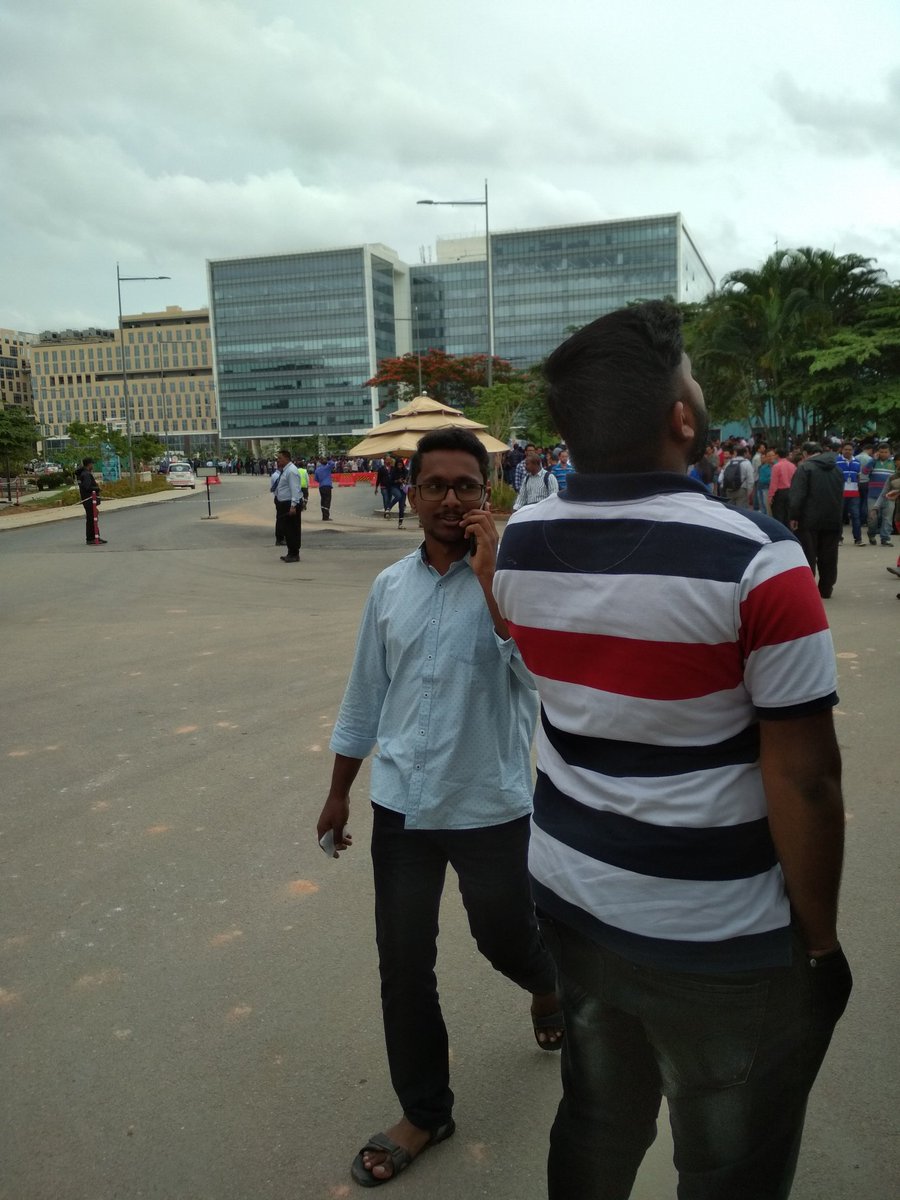 Khusbhu said KCR will be ZERO after December 11

As per report actress and Congress leader Khushbu, who was in Hyderabad yesterday, has hit out at KCR by calling him a 'Commission Man'. She alleged that TRS government is working for the 'commissions'. Meanwhile she further alleged that TRS has failed to provide employment to youths and 'minimum support price' to farmers.