According to sources the stage is all set for Arjun Tendulkar, son of cricketing god Sachin Tendulkar to make his debut for the National side in the Under-19 category. Meanwhile Arjun, who is currently 18, has been selected to play for India Under-19 squad for two four day matches to be played against Sri Lanka in July this year.
As per report he could not find his spot in the one day team of the same tour. Moreover chipping in with a brilliant 27 ball 48 with the bat and four crucial wickets with the ball in a match for cricket club of India against cricket club of Hong Kong, Arjun hit the headlines recently.
Tendulkar senior said "We are happy on Arjun being selected in India U-19 team". Moreover unlike his father who had enthralled the cricketing world with his batting, Arjun dons the role of an all- rounder in the team. Furthermore with his selection to the Under-19 squad, Arjun would now play under the supervision of Head coach Rahul Dravid who along with his father had brought great laurels to the nation.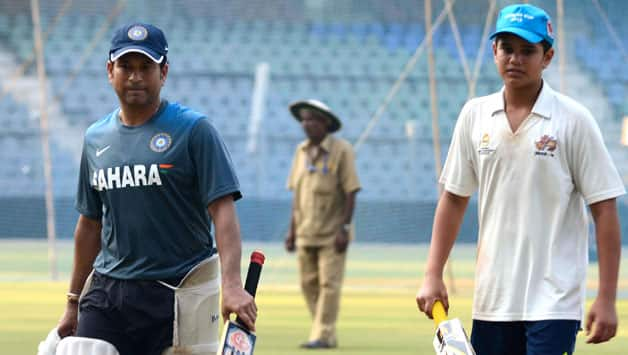 Will Chandrababu Naidu attend Court in Babli Case?

Dharmabad sources made a statement that in a jolt to Andhra Pradesh CM Nara Chandrababu Naidu and the Dharmbad Court yesterday rejected the recall petition filed by the advocates who represented him. Meanwhile in connection with the Babli project protests case, the Court ordered that Chandrababu, despite being a Chief Minister, should attend the Court proceedings.