Accordingly many people call it an ancient method of training, and others call it a set of difficult poses. But the word 'yoga' actually means union and moreover it is a practice that connects the body, mind, and spirit through different body postures, meditation, and controlled breathing.
As per report whether it is reducing your blood pressure or raising your pain tolerance, listed below are a few things that yoga works on internally. These are some positive changes you will feel within a few days of practice. It is a tough task to do consistently and persistently, but the results from it are amazing.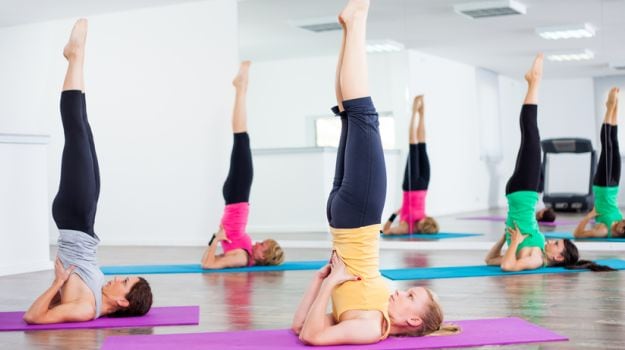 Moreover when you practice yoga, the internal organs are massaged, thereby increasing your resistance to diseases. Furthermore also, once you are attuned to your body, after years of practice, you will be able to tell instantly if your body doesn't function properly. Yoga is not just about bending or twisting the body and holding the breath and it is a mechanism to bring you into a state where you see and experience reality just the way it is. If you allow your energies to become exuberant and ecstatic, your sensory body expands.


ISRO successfully launched GSLV-Mk III on Wednesday

Indian Space Research Organization (ISRO) stated that the countdown had begun for the Wednesday evening launch of India's heaviest rocket GSLV-Mk III, carrying communication satellite GSAT-29 at the rocket port in Sriharikota. According to the Indian space agency standing at 43.4 metre tall and weighing 640 ton, the Geosynchronous Satellite Launch Vehicle (GSLV-Mk III) had taken off at 5.08 pm on Wednesday.