Andhra BJP member Kanna Lakshmi Narayana has accused that the Andhra Pradesh chief minister Chandrababu Naidu had planned to Assassinate BJP national leader Amit Shah. Yesterday, in Vijayawada, BJP had conducted a mega dharna protest. During this protest, the BJP state leader Kanna Lakshmi Narayana has made shocking accusations against the Andhra chief minister.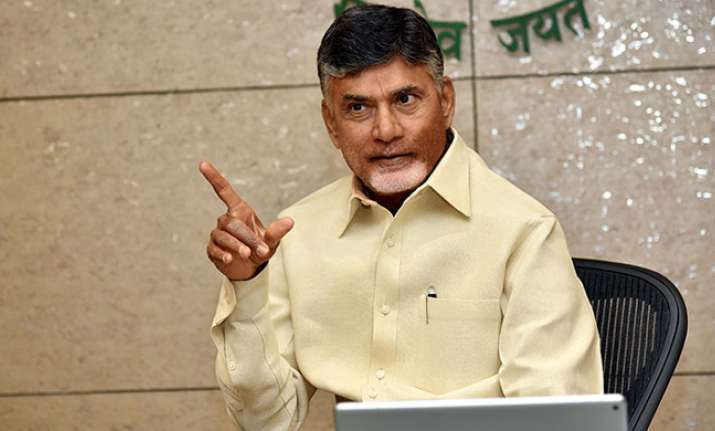 During his speech, he had said that Telugu Desam party members created a ruckus and tried to attack BJP house member Somu Veeraraju. He went on to accuse that if anyone spoke against Telugu Desam, were arrested by the police. Kanna Lakshmi Narayana said that CBN is involved in corruption widespread manner and that it will extend beyond 3000 pages. 
He said that CBN travels in chartered flights, stays in 7-star hotels and that Modi had joined CBN despite his betrayal to Vajpayee. He said that Modi would have thought CBN to have reformed and joined him, but he hasn't changed a bit.  When Amit Shah had been to Tirupati to offer prayers, in the name of protests, Chandrababu Naidu had planned to kill Amit Shah, said Kanna Lakshmi Narayana. However, Telugu Desam cadre has dismissed his accusations, Asking if he has any concrete evidence to prove his allegations.

CBI & ED likely to issue summons for questioning former ICICI Bank CEO Chanda Kochhar

According to report CBI sources said former ICICI Bank CEO and MD Chanda Kochhar, her husband Deepak Kochhar and industrialist V.N. Dhoot in connection with the Rs 3,250 crore loan case involving the Videocon Group and ICICI Bank. Meanwhile the Central Bureau of Investigation (CBI) sources said the agency would initiate the summons as it had completed the scrutiny of documents