According to sources Pranab Mukherjee's recent visit to RSS headquarters and his speech continue to hit the headlines every now and then. Meanwhile amidst this, rumors had spread like wildfire that Congress president Rahul Gandhi had not invited Pranab for the party's Iftar party to be held on June 13 in Delhi. Meanwhile when quashing those rumors, Congress party in its latest statement confirmed Pranab's attendance for the Iftar party.
Moreover it said that the party president Rahul Gandhi, who will be hosting the Iftar, has invited Pranab Dada and the senior leader readily agreed his invite. Furthermore Congress communications in-charge Randeep Surjewala said Mukherjee was invited by the Congress chief for the event and he has readily accepted the invite. Furthermore multiple media houses have raised questions on Iftar invite to Pranab Mukherjee on behalf of Congress president.
Moreover this is going to be the first Iftar party by Rahul Gandhi as Congress president. Earlier, the party had given the annual ritual a miss in the last two years. Further the last Iftar party was hosted by then Congress president Sonia Gandhi which was also attended by Pranab. Meanwhile, Delhi CM Arvind Kejriwal was said to be not invited for this grand Iftar party which will see attendance of several political stalwarts cutting across states.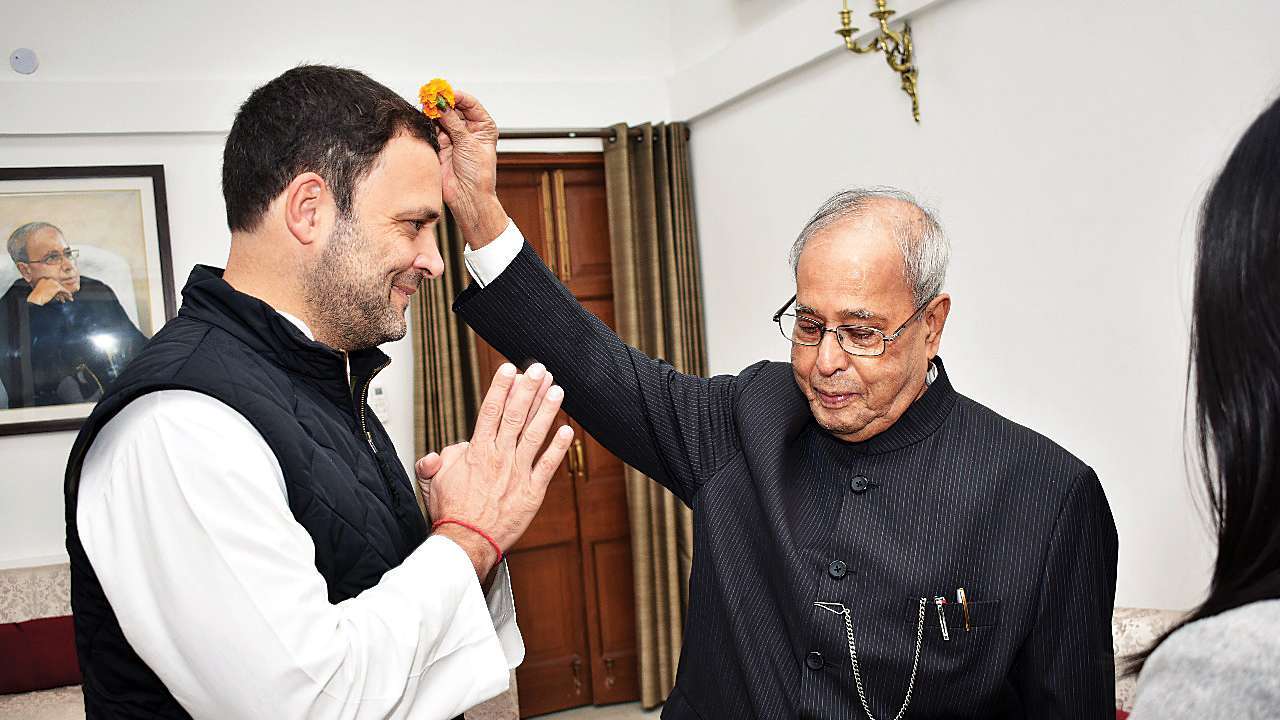 Khusbhu said KCR will be ZERO after December 11

As per report actress and Congress leader Khushbu, who was in Hyderabad yesterday, has hit out at KCR by calling him a 'Commission Man'. She alleged that TRS government is working for the 'commissions'. Meanwhile she further alleged that TRS has failed to provide employment to youths and 'minimum support price' to farmers.