Fortunately or unfortunately, the Congress party in Andhra Pradesh is reduced to zero, particularly after the State bifurcation. Though every party had given letters in favour of bifurcation, the Congress party was projected as the villain and people have crushed the party almost to its death. It is, in terms of electoral position, far behind even the BharatiyaJanata Party.
Though the Congress had been keeping the special category status (SCS) alive for all these years, only to be followed by force by other parties like YSR Congress first, Left parties later and TDP now, the benefits have not come to the party, because of the lack of enthusiasm in the party leaders. The leadership was not as creative and aggressive as it was to be to rebuild the party. The activities that it had been taking and the initiatives at the national level, particularly in moving a private member bill on Rajya Sabha by K V P Ramachandra Rao in favour of the SCS for the State did not help the party to get the expected mileage. It was purely because of the absence of the inspiring leadership and the very presence of Digvijay Singh in the State often reminding the people of their anger.
Now, there is a change of guard and the Congress had rightly brought the experienced leader to guide the State leadership. Kerala's former chief minister Oomman Chandy had taken charge of the party affairs in the State and his first visit was found to be fruitful where he could infuse some enthusiasm into the party. He had rightly picked up the Special Category Status issue to rebuild the party.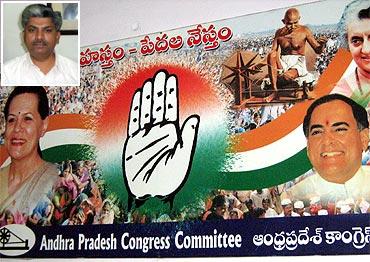 Chandy is understood to have taken up the issue of the SCS demand among the people and had told the rank and file to use the slogan. "Only Rahul Gandhi can give SCS to AP," is now his slogan for the party to go to the people and get them back to the party fold. APCC president Raghuveera Reddy had been working hard on this slogan in the State, while Rajya Sabha member K V P Ramachandra Rao is fighting for the issue in Delhi. Now, these two leaders have the support of Oommen Chandy that would help in rebuilding the party in the State. It is a big task now for the party and it is to be seen how the Congress would make use of the issue, which had become the sentiment of the people.

Tamilisai welcomes Kamal speech!

BJP Tamilnadu leader Tamilisai Soundararajan has said that it is wrong to consider either Rajinikanth or Vijay's statements as a danger to BJP. She had met the press recently at Chennai airport and had said that Rajinikanth's statement that he is not going to contest Lok Sabha elections is a clear one and that it will not cause any danger to BJP.