Indian Prime Minister Narendra Modi earlier today challenged Karnataka Chief Minister Kumaraswamy on his fitness challenge and the CM declined his challenge and said he is more concerned about the fitness of the state than his personal physical fitness.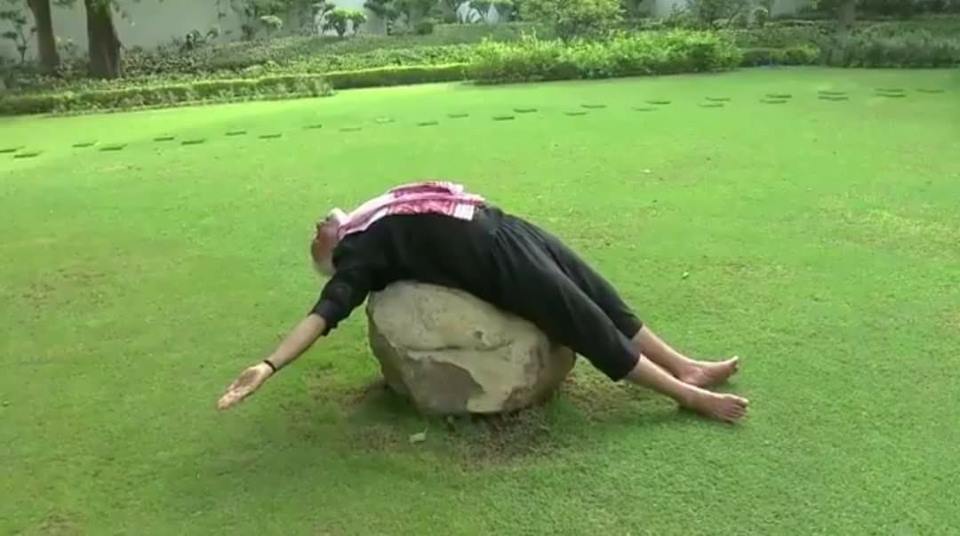 He tweeted, "I am honored & thank you very much for d concern about my health. I believe physical fitness is important for all&support d cause. Yoga-treadmill r part of my daily workout regime. Yet, I am more concerned about the
devlpment
fitness of my state&seek ur support for it."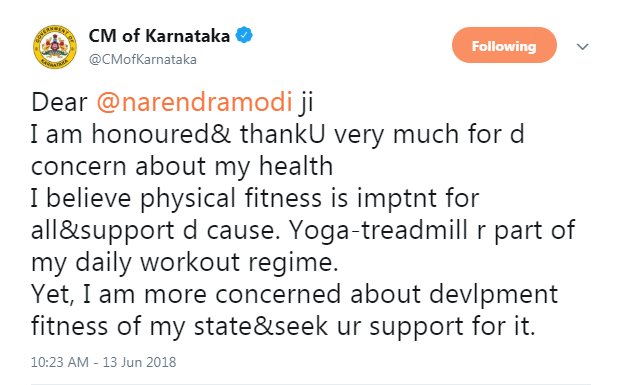 Now, at the same time, social media is as usual trending with memes and trolls mocking the Prime Minister. Most of them are concerned about the development of the nation than personal physical fitness. Take a look at some of the memes and trolls below,
Modi Ji's #FitnessChallenge on Indian Economy be like 👇 pic.twitter.com/TKadSlpxYa

— வெள்ளந்தி™️ (@im_appavi) June 13, 2018

136 people died after a ferry capsized on Lake Victoria, Tanzania

Accordingly many are missing and it is feared that more than 200 people in total may have drowned. Rescue efforts resumed on Friday after being halted overnight. As per report the MV Nyerere ferry overturned near Ukara Island on its way from Bugorora. Meanwhile it is thought the overloaded vessel tipped over when crowds on board moved to one side as it docked.