Chess player Sowmya Swaminathan, grand master and former champion, Chess Junior girls' category, has pulled out of the Asian Team chess championships which are scheduled to be held between July 26 and August 4 at Hamadan, Iran. The champion has exited the tournament after she had expressed her unwillingness to wear the head scarf which was mandated by the government in the country. 
Sowmya had said that this rule forced on her tend to violate her personal rights. The champ had taken it to her Facebook page to express why she had quit the games. She had said that the Iranian law of head scarf made mandatory was directly violating her human rights, and her right to freedom of expression, religion, thought, and conscience.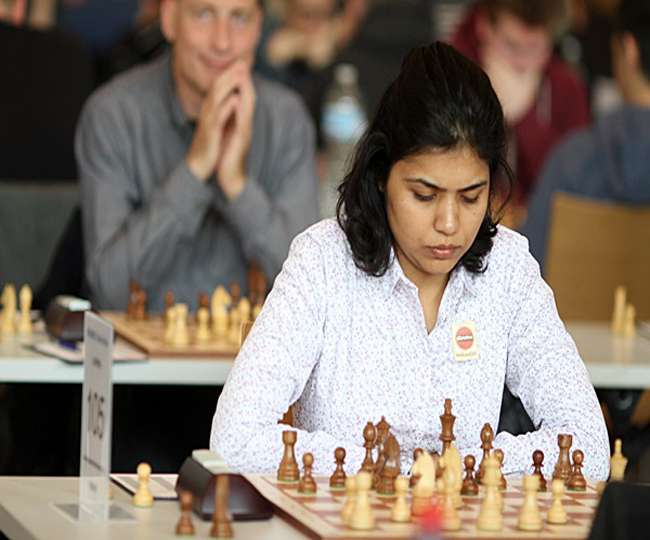 To protect her rights, she opted out of the Iran tour, explained Sowmya. Though the national practices are existing, they should not be imposing them on sports persons, said the star.  She had expressed her apology to the board which selects her to be a part of the team for the championship that she could not be attending the tournament as she can't wear a burkha.  In a similar incident years before, in 2016, shooter Heena Sidhi had pulled out of Asian Airgun meet, which was again held at Iran, and the reason being the same.


ISRO successfully launched GSLV-Mk III on Wednesday

Indian Space Research Organization (ISRO) stated that the countdown had begun for the Wednesday evening launch of India's heaviest rocket GSLV-Mk III, carrying communication satellite GSAT-29 at the rocket port in Sriharikota. According to the Indian space agency standing at 43.4 metre tall and weighing 640 ton, the Geosynchronous Satellite Launch Vehicle (GSLV-Mk III) had taken off at 5.08 pm on Wednesday.