A Telugu media house – Andhra Jyothi – had flashed a survey on the present political situation in Andhra Pradesh. Claimed to have been done by former Congress MP and business tycoon, Lagadapati Rajagopal, the survey projected a comfortable win for the ruling Telugu Desam Party and a huge loss to the Opposition YSR Congress.
Lagadapati Rajagopal is known as 'Andhra Octopus' for his accurate predictions and it is now seen as his survey was manipulated to build a favourable image for Chandrababu Naidu and his Telugu Desam Party. As the political leanings of Andhra Jyothi are known to be pro-Telugu Desam Party, the survey results too were seen on the same lines.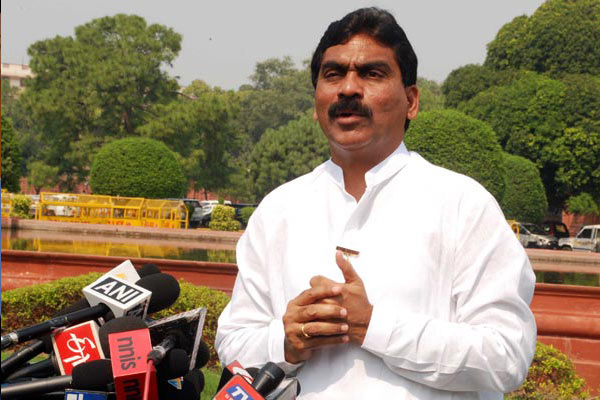 The survey claimed no anti-incumbency for Chandrababu Naidu, while it rules out any impact of Jaganmohan Reddy's Praja Sankalpa Yatra, which attracts thousands of people all through in the last six months. The survey also tried to build a greater positive image for Chandrababu Naidu on his fight for the special category status demand. Though Chandrababu Naidu raised the demand just two months ago, the survey attributed peoples' support for Chandrababu Naidu on the issue, ignoring the fight by the Opposition YSR Congress and the other parties that have been keeping the issue alive even when Chandrababu Naidu compromised on the issue during his stay with the NDA.
Andhra Jyothi group had always been airing reports in favour of the TDP and the survey was not a surprise for the people who watch the channel or its print version. The interesting point is that if elections are held right now, the TDP wins 110 Assembly seats, an up by 8 seats from 2014 and YSR Congress wins 60 seats, a fall by 7 seats that it had won in the last election. As there is no possibility of having elections at this point of time, this survey can be ridiculed.
Attributing to Lagadapati Rajagopal, the survey is seen as a plot by the pro-TDP media to build a positive image for Chandrababu Naidu in the adverse situation where he is isolated in the State politics after his break-up with the BJP. In 2019 election, perhaps for the first time, Chandrababu Naidu would be going to the elections without alliance. Interestingly, there is no party left in the State to align with Naidu in the election and it is for this reality, the media tried to build a positive image for him.

Madras HC orders for no flex boards for Jayalalitha's Birthday

Reportedly ahead of Former Chief Minister and AIADMK supreme Jayalalitha's birth anniversary, the Madras High Court on Wednesday refused to relax its ban on registered political parties installing flex boards, digital banners or placards on arterial roads in or any other roads in the State. Recently a Division Bench comprising of Justices M Sathyanarayanan and M Nirmal Kumar rejected