Sources from New Delhi added that BJP, which is on losing spree, has lost one more crucial state. Accordingly the Saffron party's ties with the ruling PDP severed over the time and forced BJP to finally withdrew its support. Meanwhile this led to the fall of the incumbent PDP-BJP government in Jammu and Kashmir state.
Furthermore in fact, the very fact that BJP and PDP collaborated for power in Jammu and Kashmir had raised several eye balls given that both the parties have contrary views. Finally BJP ended its alliance with the PDP. Meanwhile Mehbooba Mufti, who represents the People Democratic Party's (PDP), submitted her resignation as Jammu and Kashmir chief minister to state governor NN Vohra on Tuesday and this is soon after BJP pulled out of the alliance.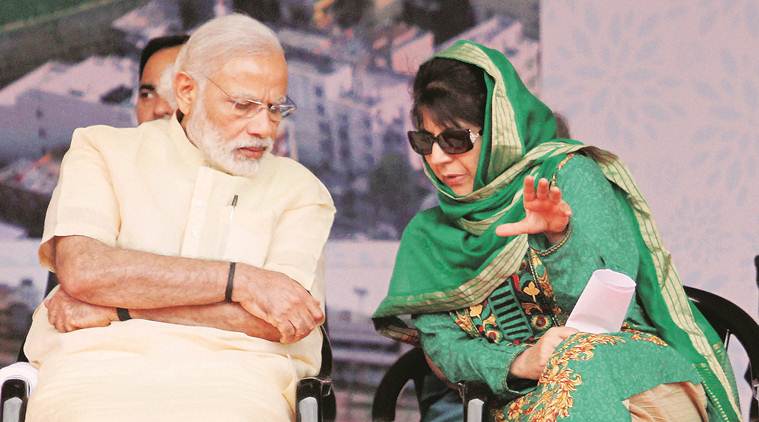 Moreover as per report BJP alleged that the move is made for the larger interest and India's integrity, Opposition parties Congress, AAP have blamed BJP for "ruining" Kashmir and walking out of the government. Moreover with the exit of BJP and fall of the state government, Jammu and Kashmir is all set to have the Governor's rule.


PM Narendra Modi catapults more projects in Varanasi

Lucknow sources stated that Launching development projects worth Rs 550 crore, Prime Minister Narendra Modi said Varanasi is being developed as the "Gateway to East India" and presented a report card to voters of his Lok Sabha constituency, claiming that before his election the holy city was at the mercy of the Lord under previous governments.