Minister Dindigul Srinivasan's statement that TTV Dinakaran has stolen the money looted by Jayalalitha, has sparked a controversy and has created chaos among the ADMK cadre.  Dindigul Srinivasan has been constantly involving himself in controversies by giving out some unwanted statement.
It must be noted that Dindigul Srinivasan was the one who had confessed that Jayalalitha did not have idly during her stay in Apollo Hospital and that the ADMK members had lied. In such a situation, his recent words against the dead leader have sparked even bigger issues. During the cauvery water saving protest success meet held in Vedachandhur of Dindigul district, Dindigul Srinivasan had participated and spoke. 
During his speech, he said that TTV Dinakaran had stolen the money that was looted by Jayalalitha, and has distributed it to the 18 MLAs disqualified. However he understood he had spoken something wrong, and changed the words, as Jayalalitha was disturbed because of the money stolen and that was why she was in hospital. He also said that her spirit will not leave those who stole money. Dinakaran is a betrayer and must realize he was thrown out of party for his bad deeds, said the minister. Following his speech a huge controversy has erupted. Already, the ADMK team has been disturbed post the Thoothukudi shootout issue, and now Dindigul Srinivasan's statements have given them even more pressure to handle.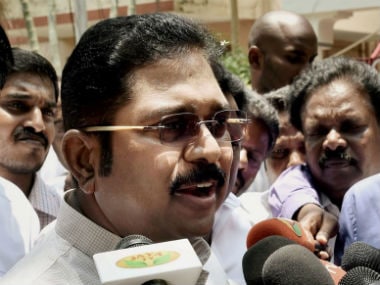 Will forecast come true for TRS & give KCR another chance to rule Telangana?

Hyderabad sources reported that a well-known astrologer, who preferred to be anonymous, predicted that Telangana Rashtra Samithi and caretaker Chief Minister, K. Chandrashekhar Rao, will pull off another term for his party, as its principal charismatic mascot. Meanwhile the doubts and misgivings people seem to express will not come in the way of the TRS enjoying another term.