There seem no takers for the tears rolled down from Parakala Prabhakar's eyes when he had put in his papers for the post of Government Advisor in Andhra Pradesh. In his two-page well-drafted resignation letter in Telugu, Parakala tried to put Chief Minister Chandrababu Naidu in the sky in terms of honesty, commitment and sincerity on politics, he also tried to keep Opposition leader Y S Jaganmohan Reddy at the lowest.
Parakala cited the criticism of Jaganmohan Reddy on Telugu Desam Party and Bharatiya Janata Party relationship was enough to see the whole episode as a well-orchestrated drama. The letter also indicates that there was a meeting between Parakala and Chandrababu Naidu on Monday night where it was discussed and decided. Perhaps the letter too must have been drafted there or at least the contents. It is a fact that his wife Nirmala Sitaraman is part of the Narendra Modi cabinet and is an important BJP leader at the national level. It is also a fact that Chandrababu Naidu had appointed Maharastra's BJP Finance Ministers's wife as TTD board member. These two indicate how close Chandrababu Naidu is with the BJP leadership, though he projects himself as fighter out to destroy the BJP.
The way Chandrababu Naidu had projected himself in the vernacular media as fighter before going to Delhi to attend the NITI Aayog meeting and the subsequent way he melted before Prime Minister Narendra Modi speaks volumes on his opportunistic politics. To be very clear Chandrababu Naidu is a political strategist and not a fighter.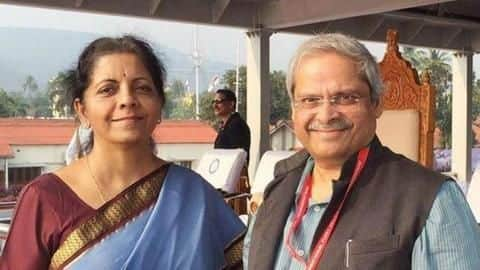 The criticism from Jaganmohan Reddy was also about the strategies of Chandrababu Naidu and not the values. But surprisingly, Parakala took Jaganmohan Reddy's remarks as the immediate reason to quit his post. He must have done that when Chandrababu Naidu pulled out from the NDA and started criticising the BJP and Narendra Modi government in which Parakala's wife is a key member.
Or Parakala could have put in his papers giving political reasons and not blaming the Opposition or Jaganmohan Reddy. He should have at least restrained from citing values in politics as his values in Praja Rajyam Party are afresh in the minds of the Telugu people. The sequence of events that led to his exit from Praja Rajyam Party strip him off from his values and his attempts to make any reference to values in politics.
There is widespread celebration for his resignation, particularly among the intellectuals, as Parakala tried to project himself as the top intellectual of the State, above everyone. While Chandrababu Naidu claims himself as the top and highly respected and highly valued politician of the country, Parakala proclaimed himself as the top most intellectual of the State, keeping him above everyone.The top heads are thus started rolling down and it is only time that speaks the rest.

YSR Congress & TRS attacking Janasena?

According to sources With Pawan Kalyan blasting YS Jagan and co for colluding with KCR, no doubt, both YSR Congress and TRS folks are using the opportunity to blast the Janasena supreme. Meanwhile the likes of Posani, KTR and many other leaders gave their own gyaan to Pawan regarding