Tokyo sources added that Japanese city official has been reprimanded and fined for repeatedly leaving his desk during work hours but only for around three minutes to buy lunch. As per report the official, who works at the waterworks bureau in the western city of Kobe, began his designated lunch break early 26 times over the space of seven months.
The spokesman told "The lunch break is from noon to 1 pm. He left his desk before the break". Moreover as per report the official, 64, had half a day's pay docked as punishment and the bosses called a news conference to apologize. "It's deeply regrettable that this misconduct took place. We are sorry," a bureau official told reporters, bowing deeply. Moreover the worker was in violation of a public service law stating that officials have to concentrate on their jobs, according to the bureau. Presently the news sparked a heated debate on Japanese social media, with many defending the official.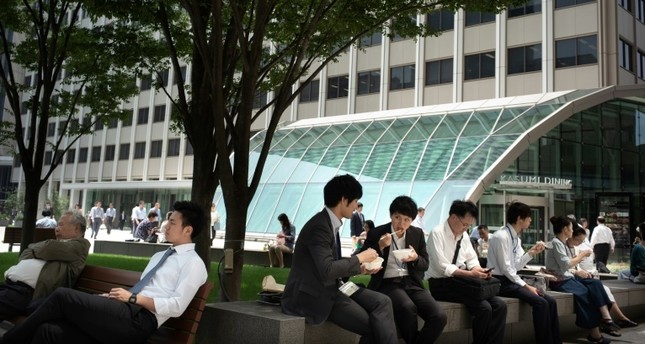 Further the city had previously suspended another official in February for a month after he had left his office numerous times to buy a ready-made lunch box during work hours. Moreover according to the city the official was absent a total of 55 hours over six months.


Mahindra & Mahindra rolled out electric 3 wheeler auto rickshaw in Bengaluru

According to sources "The 3 wheeler range Treo and Treo Yaari are powered with lithium ion battery, which gives 170 km ride for a single charge, said Mahindra Electric Mobility Ltd Chairman Pawan Goenka on the occasion. Meanwhile the $21 billion Mahindra group has invested Rs 100 crore in setting up a technology plant in the city's southern outskirts, with an installed capacity of 25,000 units per annum to make the e-autos for Karnataka initially.