According to sources in a bid to monitor and encourage cities to improve urban sanitation, Swachh Bharat Mission (Urban) of the Ministry of Housing and Urban Affairs has conducted the Swachh Survekshan 2018, in which Hyderabad slipped five places to 27th rank, as against 22nd rank in the 2017 rankings. Meanwhile although the Greater Hyderabad Municipal Corporation (GHMC) undertook various cleanliness drives and initiatives, Hyderabad's position has slipped this year.
Recently the GHMC held regular community meetings, initiated awareness campaigns in various social media platforms and conducted street shows to spread the cleanliness idea, this year. Furthermore the main objective of Swachh Survekshan 2018 was to encourage large scale citizen participation and create awareness among all sections of society about the importance of working together towards making towns and cities a better place to live.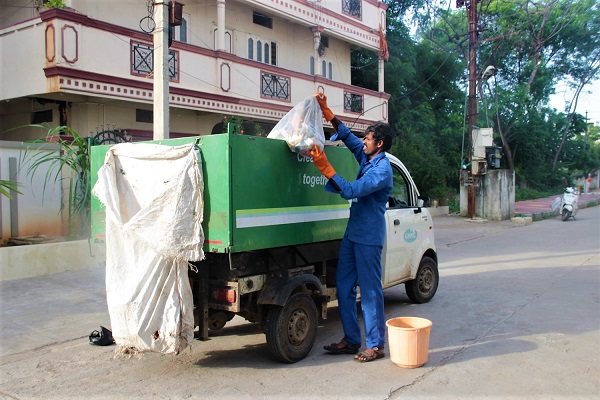 Moreover the survey also intended to foster a spirit of healthy competition among towns and cities to improve their service delivery to citizens in the direction of creating cleaner cities. Earlier in the national level survey, Greater Hyderabad secured an overall score of 3,091.5 marks out of the total 4,000 marks, out of which, service level progress category scored 973, Direct Observation got 1176.75 and citizen feedback secured 941.50 marks.


Ex-PM highlights rural indebtedness, urban chaos

Sources from New Delhi stated that former Prime Minister Dr Manmohan Singh said the phenomenon of "jobless growth" has deteriorated into "job-loss growth". This together with rural indebtedness and urban chaos has made the growing number of aspiration youths restless. When hitting out at the government for failing to steer the economy to its potential, Dr Singh said the domestic challenges