According to sources Karnataka ex Prime Minister and JD(S) patriarch Deve Gowda said his son and CM Kumaraswamy will present the budget on July 5 and there would be no danger to his government. Deve Gowda told media in Delhi that "Kumaraswamy will present the budget on July 5 and there is no anxiety, he will do it. The budget will get passed by July 12".
Meanwhile about former Chief Minister Siddaramaiah's opposition to budget presentation, Deve Gowda said, "Let there be no discussion on this (topic), the budget will be presented, the matter ends." Presently Gowda is in Delhi to attend the meeting of the Parliamentary Standing Committee on Defense, of which he is a member. Moreover his visit to the national capital has fueled speculation that he may be meeting senior Congress leaders. Furthermore Deve Gowda on his part clarified that no such meeting has been scheduled with any Congress leaders.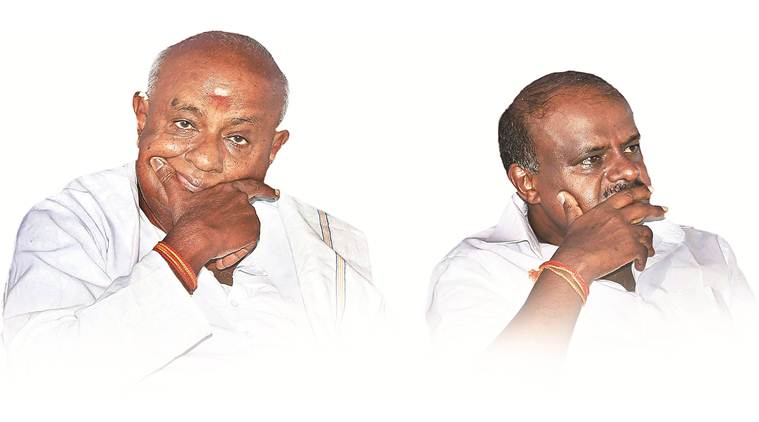 Further a video showing Siddaramaiah, who is also the chairman of Congress-JD(S) coordination committee purportedly expressing doubts about the longevity of the JDS-Congress government had surfaced on Tuesday (June 26), adding to the strains in the coalition. As per report Siddaramaiah had recently said there was no need for a fresh budget and insisted that a supplementary budget would do.


TN Govt plans to introduce Board Exams for Class 5 & 8

Accordingly Tamilnadu government is going to introduce board examinations for the students of class 5 and class 8, in addition to the already existing public exams for students in classes 10, 11 and 12. Meanwhile according to a circular issued to all the district education offices, the third term exams conducted in schools will henceforth be conducted as public exams. These exams will have common question papers for all the schools in Tamilnadu.