Chief Minister Chandrababu Naidu, addressing a meeting at Kakinada as part of his fight against the Centre, launched a verbal war against Prime Minister Narendra Modi for failing to implement the AP Reorganisation Act. He also hit at Modi for "triggering a financial crisis" in the country with the demonetisation.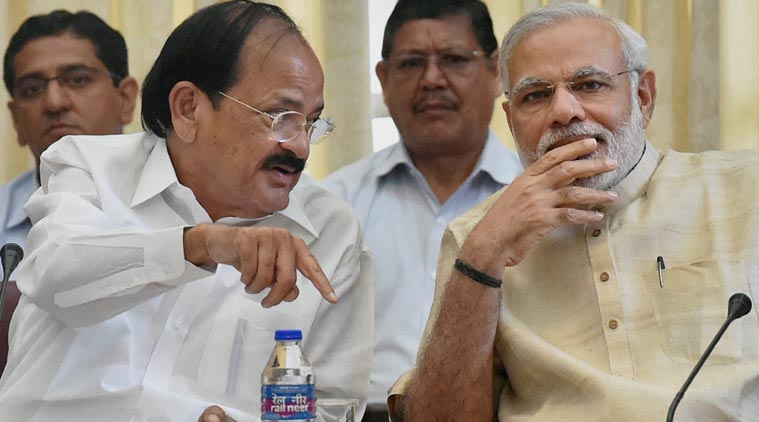 Recalling that Modi had promised to bring the black money back to the country and give it to the people, Chandrababu Naidu said that there was 56 per cent increase in the amount of black money stashed abroad during Modi's regime. Naidu alleged that several of Modi's decisions, including demonetisation, had adversely affected the nation. People still fear to go to banks to withdraw cash, he said and added that Neerav Modi and Vijay Mallya have caused major damage to the country's banking sector because of the incompetence of the NDA government at the Centre.
The Chief Minister said Andhras who had believed the promises Modi made at Tirupati, the holy abode of Lord Venkateswara, were deceived in the last four years."Not just that, Modi had promised a separate railway zone for Vizag, a petro corridor, a steel plant at Kadapa and several other projects. Not a single promise has been fulfilled,'' the Chief Minister observed. He blamed the Central government for betraying the people of the State by not implementing even a single promise made at the time of elections. He also accused the Modi government of being anti-constitutional by not implementing the provisions of the AP Reorganisation Act.
Chandrababu Naidu claimed that he was fighting for the issues concerning the State like special category status, steel plant, railway zone, Polavaram and Amaravati city. He said he would continue to fight for these issues despite non-cooperation from the opposition parties here. He wanted the people to rally with him in his fight against the incompetent Prime Minister at the Centre and corrupt Opposition leader in the State.He also took a dig at Jana Sena chief Pawan Kalyan for not criticising Narendra Modi and BJP leadership and instead targeting him.

Mahindra & Mahindra rolled out electric 3 wheeler auto rickshaw in Bengaluru

According to sources "The 3 wheeler range Treo and Treo Yaari are powered with lithium ion battery, which gives 170 km ride for a single charge, said Mahindra Electric Mobility Ltd Chairman Pawan Goenka on the occasion. Meanwhile the $21 billion Mahindra group has invested Rs 100 crore in setting up a technology plant in the city's southern outskirts, with an installed capacity of 25,000 units per annum to make the e-autos for Karnataka initially.