People and farmers of Tamilnadu are extremely happy, as the state has been witnessing a sudden heavy rainfall all over the state.  For the past few months, Tamilnadu had been heavily impacted by the summer heat waves and troubled the people badly.  People who were worried due to the heat generated were desperately waiting for rains to shower. 
Southwestern monsoon rains have made quite an impact in Nilgiris, Coimbatore, Theni and Dindigul regions. At the same time due to the convection rainfall, there are rains in various parts of Tamilnadu. Yesterday noon onwards, Chennai and many cities have been witnessing a heavy rainfall nonstop. Ulundurpettai has been witnessing heavy rainfall with speedy winds, while Dindigul, Namakkal's Kumarapalayam , Virudhunagar, Cuddalore regions are also witnessing heavy rainfall.
Ramanathapuram, Kamuthi, Andhiyur, and Kanchipuram's Uthiramerur, Orikkai, Sevilimedu, Walajabad, have been receiving huge rainfall, while Ponneri. Kavaraipettai in Thiruvallur are also facing huge rains. Chennai's Chromepet, Pallavaram have faced heavy rainfall. While Salem had been witnessing rains throughout the night. With this rainfall all over the state the farmers are relieved as their crops might grow well. Besides the general public are also happy for the break from the hot sun.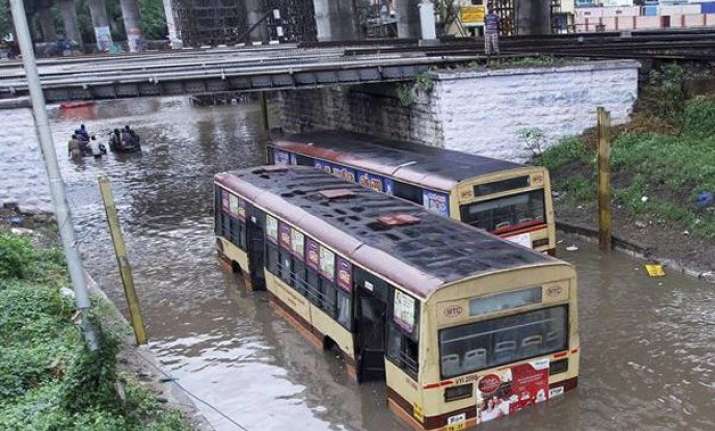 Madras HC orders for no flex boards for Jayalalitha's Birthday

Reportedly ahead of Former Chief Minister and AIADMK supreme Jayalalitha's birth anniversary, the Madras High Court on Wednesday refused to relax its ban on registered political parties installing flex boards, digital banners or placards on arterial roads in or any other roads in the State. Recently a Division Bench comprising of Justices M Sathyanarayanan and M Nirmal Kumar rejected