Shocking revelations are coming one after the other, following the insurance company LIC, and getting ready to invest in the loss making IDBI Bank.  In the past 25 years, of the 21 investments LIC has made in public sector industries, 18 have faced huge losses. LIC has a minimum of 1 percent share in almost all the public sector banks, and of these, only 3 banks have their share values good after December 2015. 
The 3 banks that is actually profitable, among LIC invested ones are, Indian Bank, Vijaya Bank and State Bank of India. Between 2015 December and 2018 March, the stock values of banks have seen a drastic downfall by at least 8 percentage. With LIC investing huge on public sector banks, RBI has been analyzing the values, size and Non performing asset size of each of these banks.  Since then, Dena Bank, Bank of Maharashtra and UCO banks have a 60% downfall. 
On the other end, even as public sector banks are on the down trend, the private banks have grown profitable.  HDFC shares have grown by 50%, while Yes bank shares have grown by a remarkable 134%. LIC has maximum shares in Punjab National Bank (14.2), corporation bank (13), Allahabad bank (10) and 10% in IDBI, Syndicate Bank and Central Bank of India.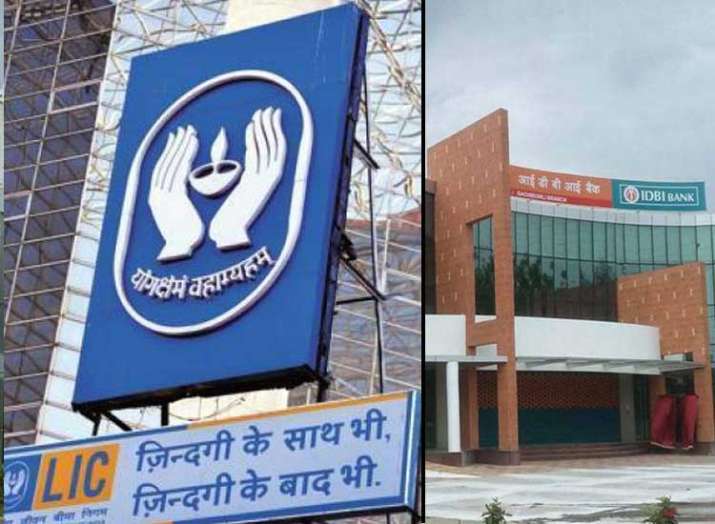 In such a scenario it was revealed that LIC will be investing more than 11000 crores on IDBI, and since the bank is already running in losses and extreme levels of NPAs, financial experts are alarming that LIC won't be getting returns at all, and it is being said that the central government has been pushing LIC to bailout banks in NPA troubles. Now the question of who's responsible for people, who have invested their insurance premiums in LIC, has risen. 
It was said by finance minister Arun Jaitley that more than 50% shares of IDBI will be transferred from government to LIC, as the government earlier had 81% shares.  Though LIC buying IDBI shares will be a relief for government, it will be a huge question for Stake holders who have invested premium, whether they will get their insurance money or not in the future.

CM Chandrababu Naidu unveiled NTR statue

Accordingly Andhra Pradesh Chief Minister N Chandrababu Naidu on Friday unveiled a 36 feet tall statue of Telugu Desam Party (TDP) founder and actor turned politician N T Rama Rao at Sattenpalli in Guntur district. Reportedly the bronze statue has been erected on a 40 foot platform at NTR Sagar in the middle of the pond and the state government has plans to develop the region into a mini Tank Bund like the Hussainsagar in Hyderabad.