As per report the global software major Infosys' Karnataka Chief Minister H D Kumaraswamy on Saturday said the social arm Infosys Foundation offered to give Rs 200 crore to the Bengaluru metro network project. Accordingly he said "The Foundation's contribution will be used to build the Konappana Agrahara metro station and metro track of the Bengaluru Metro Rail Corporation Ltd (BMRCL)".
Meanwhile when appreciating the Foundation for its initiatives for the betterment of society, the Chief Minister lauded its chairperson Sudha Murthy for inspiring other corporate to follow it in discharging corporate social responsibility. Sudha Murthy, the wife of Infosys co-founder N R Narayana Murthy said "The Foundation will maintain the station for 30 years and contributing funds to the people needs gives pleasure in life".
Moreover the metro service, which opened to the public in 2011, currently comprises of two lines in its phase one green and purple covering a mere 43 km of the 800 sq km city with ever-expanding suburbs. Further the state has proposed an extension of the existing lines under phase two, which is expected to be constructed by March 2023, wherein three additional coaches, manufactured by the state run Bharat Earth Movers Limited (BEML), were added to one of the metro trains on the east-west purple line, with the first coach reserved for women and children.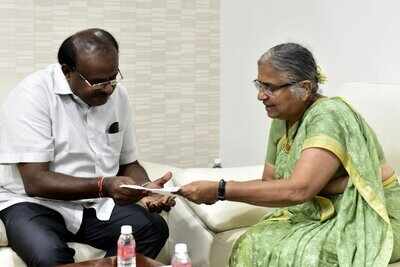 136 people died after a ferry capsized on Lake Victoria, Tanzania

Accordingly many are missing and it is feared that more than 200 people in total may have drowned. Rescue efforts resumed on Friday after being halted overnight. As per report the MV Nyerere ferry overturned near Ukara Island on its way from Bugorora. Meanwhile it is thought the overloaded vessel tipped over when crowds on board moved to one side as it docked.