Chennai sources added that on the day that BJP President Amit Shah is scheduled to visit Chennai, pavements on some stretches near the airport and along the East Coast Road (ECR), were dug up to make way for party cutouts and banners. As per report Amit Shah is touring in Tamilnadu and holds daylong meetings at the VGP Golden Beach Resorts on East Coast Road (ECR).    
Meanwhile photographs showed flags and banners that were dug into footpaths, damaging them while also blocking the way for pedestrians. Accordingly the Madras High Court has imposed a ban on hoardings and flex boards featuring living persons. urther when responding to the tweets, a BJP party worker told TNM, "Generally party workers don't erect the hoardings and we give it to the contractors and so, they would have done it. But we will look into it and do a course correction if found true."
As per report illegal hoardings and banners have caused inconvenience to the public and even claimed lives. Earlier between November 2017 and February 2018, at least three people were killed in separate incidents in Coimbatore, Ooty and Coonoor owing to hoardings.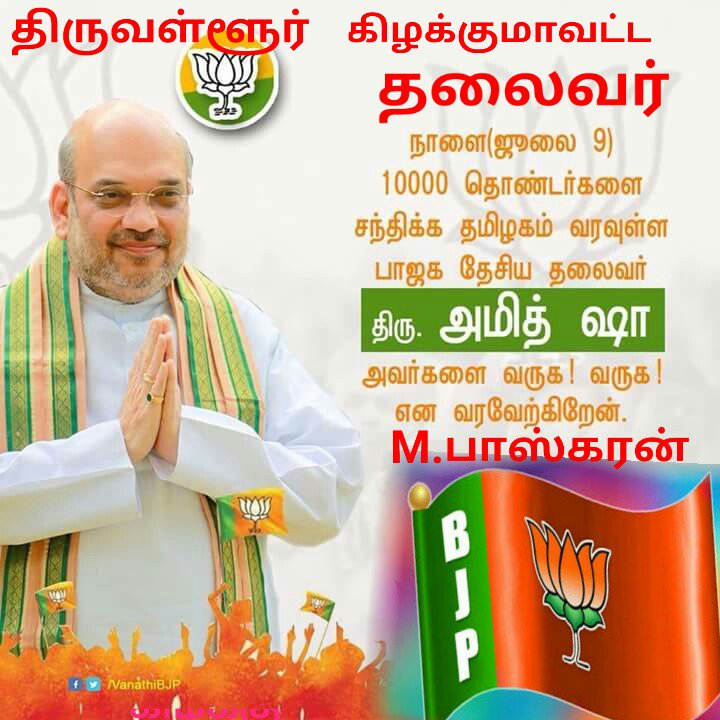 4 soldiers die in a fight!

Earlier yesterday morning, the defense forces had a gunfight with militants in terrorist prone Pulwama area in Jammu and Kashmir, and in this fight, 4 soldiers lost their lives. Today morning, the defense forces started an encounter operation against terrorists hiding in Pinglan area of Pulwama district.