The rescue operation of 12 Thai boys stuck in a cave was welcomed by Football governing body FIFA, but they declared that the boys are very weak to attend FIFA World Cup final to be held in Moscow on Sunday. The last batch of four boys was saved by elite foreign divers and Thailand navy seals after a painful struggle that lasted 18 days, receiving prayers from all-over the world.
Gianni Infantino, the boss of FIFA, after the rescue of the boys had invited their team Wild Boars, as FIFA guests for the final match. However, as the latest update, FIFA has received news that the boys are not currently in a condition to come to Moscow, due to health reasons.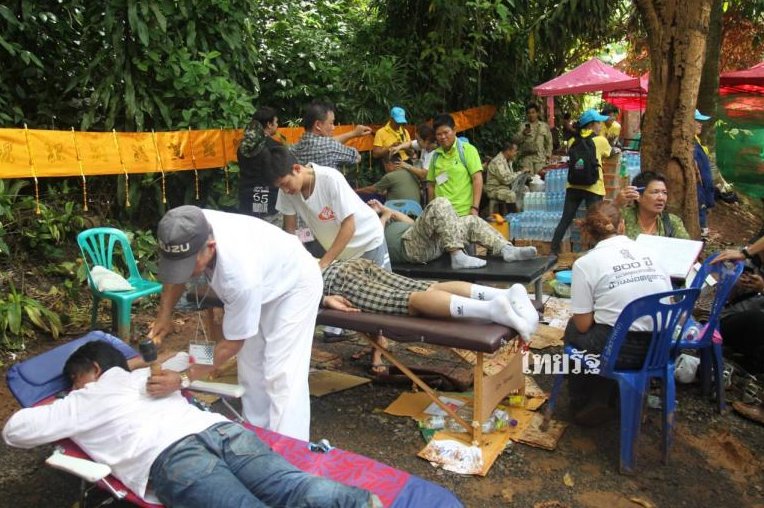 FIFA's spokesperson has said that FIFA's concern was always the health of people who were a part of the rescue mission, and the boys will be invited for another grand FIFA event as an opportunity, and share their celebration. The Thai kid footballers, aged between 11 to 16, were caught deep underground when they had been to explore a cave accompanied by their coach, a 25 years old,  post their training completion on June 23.
FIFA also gave out its heartfelt condolences to the family of the brave Thai Navy SEAL who passed away during the rescue operation as he ran out of oxygen, sacrificing his life and saving the kids.

ISRO successfully launched GSLV-Mk III on Wednesday

Indian Space Research Organization (ISRO) stated that the countdown had begun for the Wednesday evening launch of India's heaviest rocket GSLV-Mk III, carrying communication satellite GSAT-29 at the rocket port in Sriharikota. According to the Indian space agency standing at 43.4 metre tall and weighing 640 ton, the Geosynchronous Satellite Launch Vehicle (GSLV-Mk III) had taken off at 5.08 pm on Wednesday.