BJP President Amit Shah's speech during his latest visit to Tamilnadu that TN is the most corrupted state, has evoked a huge controversy. Amit Shah had been to Tamilnadu on party strategy discussion meeting. He said that corruption is on an all time high in Tamilnadu, and that BJP will soon form an alliance with a non corrupt party in TN.
He also added that the decision on alliance will be taken during the months of September and October, following which TN will get BJP rule, said Amit. Already, the TN government has been branded as mere puppets in the hands of the central government of BJP, with most calling it a BJP Benami government. While TN government never opposes anything that BJP does, when criticism arises, they just say that working in sync with BJP could only get welfare schemes for TN. Though minister Jayakumar has said that Amit Shah would not have spoken bad of TN and it was H Raja who would have translated it wrong, the TN Ministers are literally shaken.
With the Go back Amit Shah Tag becoming a trending one, and with more corruption cases on ministers, it has been revealed that the central government is planning to dissolve the TN Government, and also plans to make O Panneerselvam as the CM, removing Edappadi Palanisamy from the role.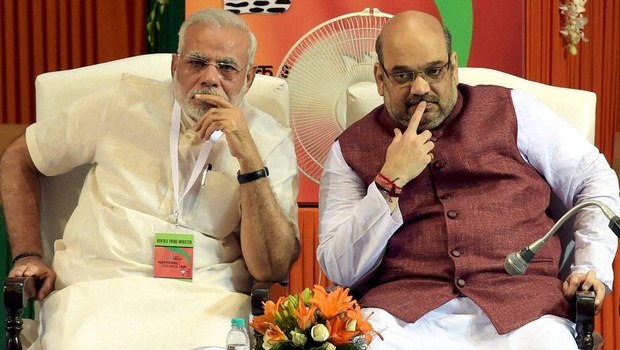 PM Modi felicitated winning teams of Singapore-India Hackathon

Singapore sources reported that Prime Minister Narendra Modi today felicitated the six winning teams, including three from India, of the first India-Singapore Hackathon, a platform for the youth of the two countries to harness and showcase their innovations. Accordingly the top six teams, three each from India and Singapore, participated in a 36 hour Hackathon Grande Finale in Singapore.