Accordingly former Pakistan Prime Minister Nawaz Sharif is languishing in sub-standard facilities in the high security Adiala jail in Rawalpindi, alleged his son Hussain. Recently Hussain Nawaz Sharif alleged that his father was deprived of a bed in the jail and that the bathroom there was extremely dirty, "probably not cleaned for ages. Meanwhile " National Accountability Bureau or NAB took the three times prime minister and his daughter Maryam Nawaz into custody in connection with the Avenfield reference case after their flight landed at Lahore's Allama Iqbal International Airport at 8:48 p.m. amidst high drama.
As per report the legal team said they were allowed to meet him only for five minutes. The team said "No bed, no AC has been provided to Nawaz Sharif in Adiala, adding that a senior police official was present throughout the meeting and was not even given a newspaper to read, his bed was a mattress on the floor and the washroom at his disposal was in despicable conditions".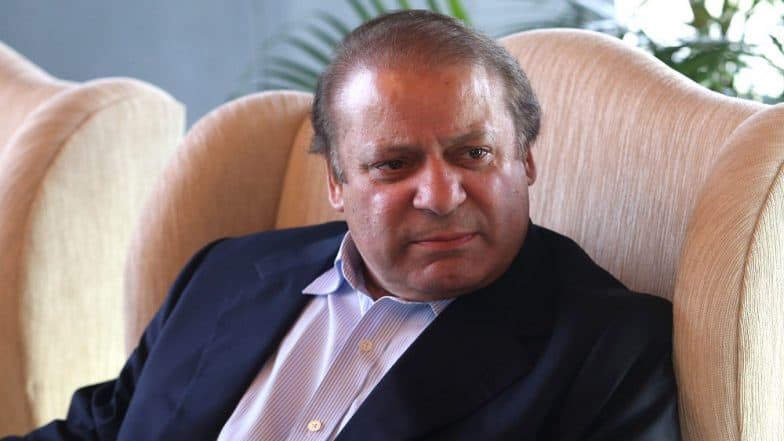 Moreover the lawyers of Sharifs will file an appeal against the Accountability Court order convicting them in the case on Monday. Accordingly Nawaz Sharif was allotted a ''B'' class category in the prison. B Class prisoners in Pakistan get better facilities than regular inmates and can even get air-conditioners or television sets at their own expense.


Why BJP spoiled alliance between TDP and TRS?

According to sources AP Chief Minister N. Chandrababu Naidu revealed that he wanted to contest the elections in alliance with the Telangana Rashtra Samiti (TRS) in Telangana state but the BJP had spoiled these plans. Meanwhile he claimed that if the TDP and TRS ally, the Telugu people would become strong. Hence the BJP had created differences and spoiled the alliance between the TDP and TRS.