As per report the slaughter in Iceland of what is claimed was a member of the endangered species has triggered outrage and left experts puzzled about its true identity. Sea Shepherd, an international non-profit marine conservation movement, said in a statement that "There has not been a blue whale harpooned by anyone for the last 50 years until this one".
Meanwhile the group, which published photos of the mammal being butchered for export at an Icelandic whaling station on the night of July 7, said the fishermen "posed for photos next to and even on top of the whale in a sign they knew very well this was a rare blue whale". Moreover they are also not sure if it could be the endangered fin whale, the second largest animal on the planet, which can only be legally hunted in Iceland despite an international moratorium on whaling.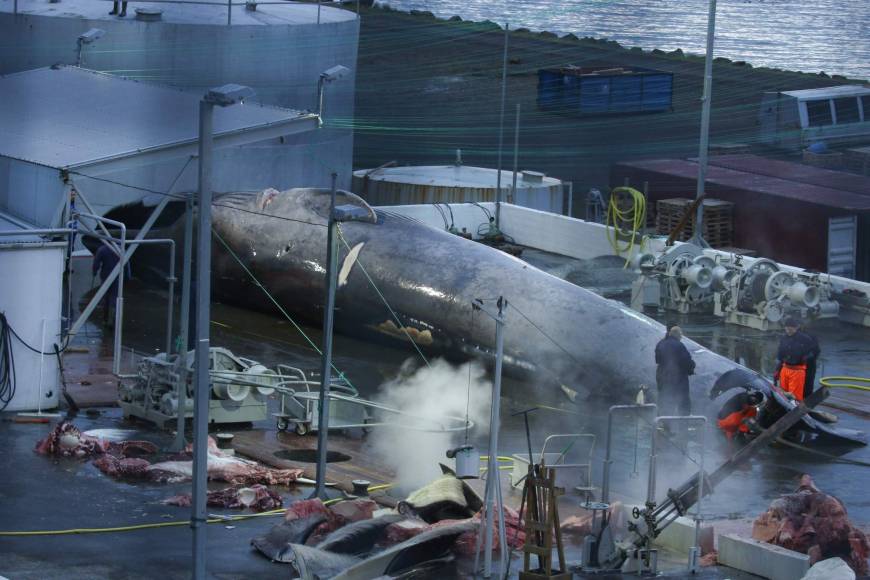 Furthermore due to the controversy surrounding this particular case, a test will be done earlier than planned and the results are expected at the end of July, but Sea Shepherd said the fishing crew which butchered the animal mixed its parts with previously caught fin whales, making "it difficult or impossible to locate during potential inspections by the authorities".


Sonia Gandhi to address a Public Meeting in Telangana on November 23

Hyderabad sources reported that campaigning for the December 7 Telangana Assembly polls would hit top gear during the next fortnight with top leaders, including Prime Minister Narendra Modi, BJP chief Amit Shah, former Congress president Sonia Gandhi, set to address public meetings in the state. Meanwhile with the process of filing nominations coming to a close on Monday,