According to sources France scored twice in each half as they thumped a combative Croatia 4-2 in a dramatic final to win the FIFA World Cup for the second time in 20 years here on Sunday. According to report a first ever own goal in a World Cup final gave France the lead as Mario Mandzukic headed a free kick into his own net in the 18th minute but Croatia pulled level through a strike from Ivan Perisic in the 28th minute.
Meanwhile Antoine Griezmann converted a penalty in the 38th minute to regain France's lead which was further increased to 3-1 by Paul Pogba in the 59th minute.
As per report Kylian Mbappe (65th) made it 4-1 before Mandzukic pounced on a blunder from goalkeeper Hugo Lloris to reduce the difference to two in the 69th minute, giving some hope to Croatia. But the third goal from Croatia never arrived as the talented French side sealed a deserving triumph. The victory had turned France guys more excited and they have planned for many success trips with the trophy.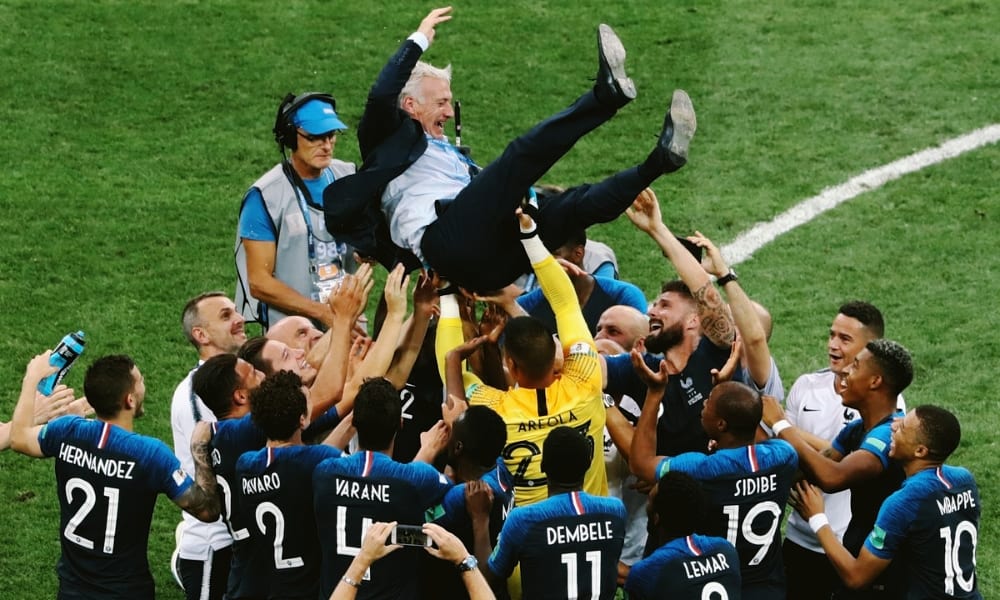 Government of Andhra Pradesh signs MoU with Internshala, launches 'Youth for Andhra Program'

Real Time Governance Society (RTGS) of Government of Andhra Pradesh has signed an MoU with Internshala to launch the 'Youth for Andhra Program' program. The program focuses on empowering the youth of Andhra Pradesh and shaping them into change makers at the grassroot level. 10,000 students across Andhra Pradesh will be hired under this program and will gain valuable knowledge about government policies and bureaucracy. The deadline to apply to the program is 25th February 2019.