According to sources France scored twice in each half as they thumped a combative Croatia 4-2 in a dramatic final to win the FIFA World Cup for the second time in 20 years here on Sunday. According to report a first ever own goal in a World Cup final gave France the lead as Mario Mandzukic headed a free kick into his own net in the 18th minute but Croatia pulled level through a strike from Ivan Perisic in the 28th minute.
Meanwhile Antoine Griezmann converted a penalty in the 38th minute to regain France's lead which was further increased to 3-1 by Paul Pogba in the 59th minute.
As per report Kylian Mbappe (65th) made it 4-1 before Mandzukic pounced on a blunder from goalkeeper Hugo Lloris to reduce the difference to two in the 69th minute, giving some hope to Croatia. But the third goal from Croatia never arrived as the talented French side sealed a deserving triumph. The victory had turned France guys more excited and they have planned for many success trips with the trophy.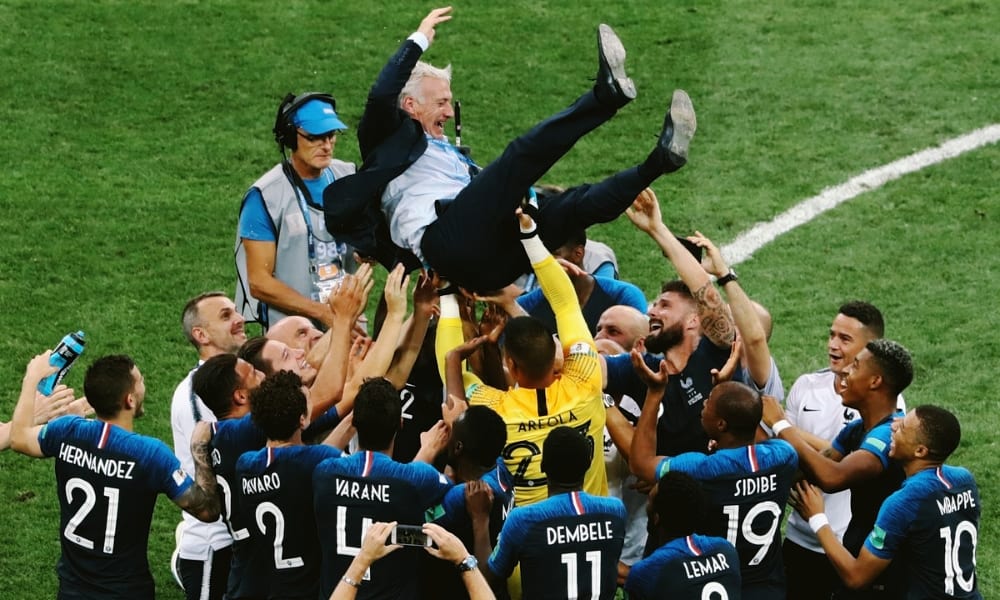 Why BJP spoiled alliance between TDP and TRS?

According to sources AP Chief Minister N. Chandrababu Naidu revealed that he wanted to contest the elections in alliance with the Telangana Rashtra Samiti (TRS) in Telangana state but the BJP had spoiled these plans. Meanwhile he claimed that if the TDP and TRS ally, the Telugu people would become strong. Hence the BJP had created differences and spoiled the alliance between the TDP and TRS.