According to sources Former US President Barack Obama, who has often talked about the influence of Mahatma Gandhi on his life, yesterday invoked him during a major speech, while articulating his vision of equality, justice and freedom. Meanwhile Obama, who scripted history by becoming the first black President of the US in 2009, has long shown a fascination with Gandhi, hanging a photo of the Indian icon on the wall of his Senate office and citing Gandhi in his Nobel Prize acceptance speech.
Furthermore in an address in honor of anti-apartheid leader Nelson Mandela ahead of the 100th anniversary of his birth, Obama made a plea to his audience to preserve democratic freedoms as the key to peace. Obama said "He believes in Nelson Mandela's vision, he believes in a vision shared by (Mahatma) Gandhi and (Martin Luther) King, and Abraham Lincoln, and he also believes in a vision of equality and justice and freedom and multi-racial democracy built on a pretense that all people are created equal and are endowed by our creator with certain inalienable rights".
Moreover he added that there was a choice between two visions of humanity's future that the world must choose between. Accordingly his lecture, titled "Renewing the Mandela legacy and promoting active citizenship in a changing world," which tracked the transformation of the world, particularly in terms of race relations and human rights, over the past 100 years.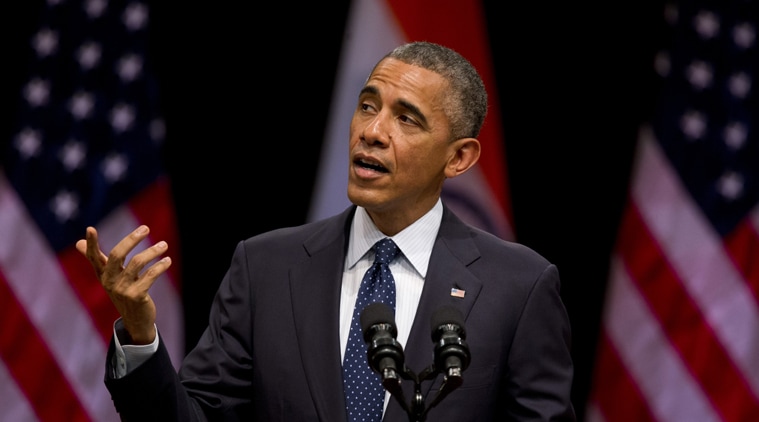 DMK Chief MK Stalin to attend Mamata Banerjee's Party meet on January 19

Chennai sources made a statement that Dravida Munnetra Kazhagam (DMK) president MK Stalin will participate in the meeting of opposition parties called by West Bengal Chief Minister Mamata Banerjee in Kolkata on January 19. Reports added MK Stalin had decided to participate in the meeting which is been organized by Mamata Banerjee later this weekend.