According to sources News corp Australia reported that a gunman has opened fire with witnesses saying victims could be seen scattered across the ground for "many blocks". Meanwhile the victims have been sent to trauma centres across the city after the shooting started around 10 p.m. on Sunday outside the restaurant on Danforth Avenue in Greektown.
Accordingly Toronto police Sergeant Glenn Russell "Witnesses said they heard more than a dozen shots ring out from inside the busy restaurant and a man dressed in black was seen in the street, firing a gun between 15 and 20 times". Meanwhile the paramedics have confirmed to the media that the victims have "significant injuries" and one of them is a child.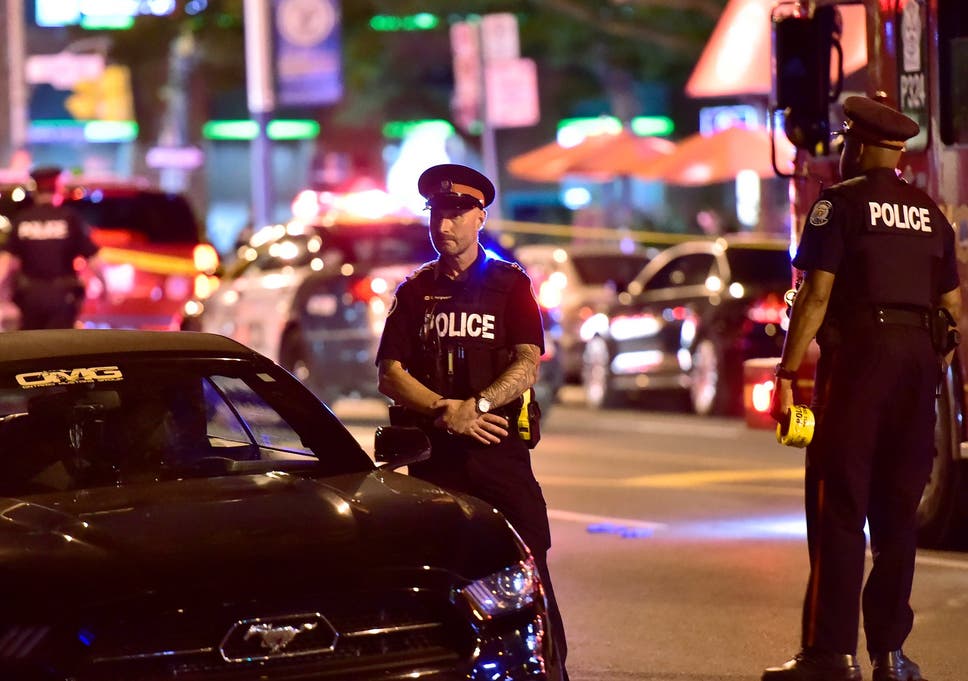 Furthermore eight people have been transported to various hospitals six to trauma hospitals, one to a pediatric trauma centre and one to another hospital. Moreover two more people were en route to another hospital taking the total to 10 patients so far. Further the police said it will give more details soon and the witnesses have been taken from the scene by bus to be interviewed at nearby police stations.


Why Prabhas not showing interest in his marriage?

As per report Telugu Rebel star Prabhas has carved a niche for himself with his impressive performance in countless films of his, including Mirchi, Baahubali and few others. Meanwhile speculation regarding Prabhas marriage has been doing the rounds since a long time. Presently his fans and audiences are desperately waiting to hear about his wedding. Furthermore some sources claim that Prabhas wedding will happen in 2019.