Accordingly in the midst of the noisy, traffic-riddled streets of Bengaluru's Indiranagar are a few canopied stretches surrounding the BDA Complex that provides the much needed relief to residents. Meanwhile hundreds of trees line the road connecting Old Madras Road and CMH Road. Moreover around 200 of them are located on the periphery of the BDA Complex. Many of the trees on the back end of the complex are over 70 years old.
Presently the Bengaluru Development Authority is planning to chop down 171 trees in order to redevelop the BDA Complex. Accordingly the 30 year old complex will soon be demolished and a new two-unit complex will come in its place. A BDA official said "The trees may be cut in a few days, depending on when the construction will begin".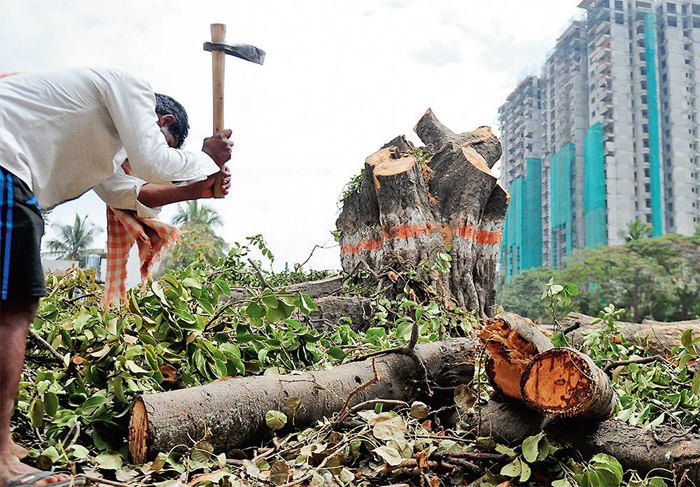 Furthermore BDA is likely to get the environmental clearance to cut the tees as some of the trees listed are not protected under the Environment Protection Act and these include peepal, banyan, Indian beech, tulip tree, rain tree, silver oak, orchid tree, cherry, champak, java plum, mango, lemon, neem, coconut, jack fruit, subabul tamarind and custard apple trees. Moreover as per National Green Tribunal's order, no construction can come up in a lake or a storm water drain's buffer zone and BDA did not carry out any public consultation before deciding to chop off so many trees.


Madras HC orders for no flex boards for Jayalalitha's Birthday

Reportedly ahead of Former Chief Minister and AIADMK supreme Jayalalitha's birth anniversary, the Madras High Court on Wednesday refused to relax its ban on registered political parties installing flex boards, digital banners or placards on arterial roads in or any other roads in the State. Recently a Division Bench comprising of Justices M Sathyanarayanan and M Nirmal Kumar rejected