According to sources Prime Minister Narendra Modi announced yesterday that India will build a Gandhi Heritage Centre at a sacred site in Uganda where a portion of Mahatma Gandhi's ashes was immersed to pay homage to the towering leader's universal and timeless values of life and the story of India's own freedom struggle is closely linked to Africa.
Modi said "As we approach the 150th birth anniversary of Mahatma Gandhi, there can be no better homage than a Centre to remind us of Africa's role in shaping his mission that even inspired Africa to freedom and justice; and the universal and timeless values of his life and message". Furthermore at the sacred site in Jinja, 85 kilometre from Kampala, where a statue of Gandhiji now stands, we will build a Gandhi Heritage Centre".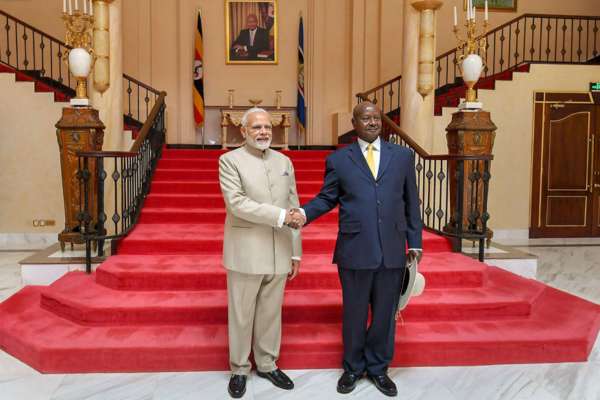 Moreover Modi, the first Indian prime minister to address the Parliament of Uganda, said for India, Gandhi was more than just the 21 years that he spent in Africa, or the First Non-Cooperation Movement he led and the moral principles of independence movement, or the peaceful means to pursue it, were not just confined to the boundaries of India or to the future of Indians and it was a universal quest for liberty, dignity, equality and opportunity for every human being and did it apply more than in Africa".


Protest shutdown against terror attack affects life in Jammu

Accordingly life in Jammu and Kashmir was adversely affected on Friday due to a protest shutdown called against the terror strike in the valley in which 45 CRPF personnel were killed in a suicide attack. Meanwhile the shutdown has been called by the Jammu Chamber of Commerce and Industry (JCCI), an influential body of local traders and industrialists.